Vayeishev (December 24, 2016)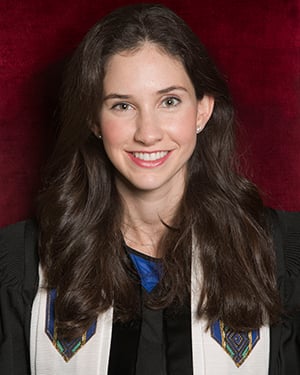 Allison
Tick Brill,
Assistant Rabbi
In a recent confirmation class, our high school students examined race relations in America and how we might respond as Jews.
As part of our study, we explored the work of DJ Jay Smooth who makes popular videos to educate people on issues surrounding race. DJ Smooth suggests that we need to move away from the premise that being a good person is a fixed, immutable characteristic and see it instead as something that requires constant engagement with our imperfections. It's like dental hygiene, he says. You don't have good dental hygiene because, at one point, you spent a lot of time cleaning your teeth. You achieve good dental hygiene by brushing and flossing every day. So, too, we need to address constantly the prejudices and negative tendencies that can build inside us and continue to improve ourselves.
In this week's Torah portion, we meet Joseph who — perhaps more than any other biblical character — engages with his imperfections and evolves. When the Torah first introduces Joseph, he's a challenging, immature kid. He "brings malicious reports" about his brothers to their father. He tattles and makes up stories. Joseph boasts to his brothers about his self-aggrandizing dreams even when he knows it upsets them. The text describes Joseph as a
na'ar
, a lad, emphasizing his childish behavior. And yet, the Sages call him
Yosef HaTzaddik
, Joseph the Righteous. But in this week's Torah portion, Joseph doesn't seem so righteous.
As we will read in the coming weeks, Joseph becomes a more thoughtful, principled person. When his father, Jacob, needs him to go out into the fields to work with his brothers, Joseph responds
hineini
, "here I am," — an expression of modesty and eagerness, according to Rashi. When Joseph rises to power in Egypt and Pharaoh praises his ability to interpret dreams, Joseph attributes his ability to God, saying "Not I! God will see to Pharaoh's welfare." Joseph refuses Pharaoh's wife Potiphar's advances. And ultimately, when Joseph's brothers come to him starving and in need of his help — even though they threw him into a pit and left him to die — Joseph responds with compassion and love. Over the course of his life, Joseph refines himself, and that is what earns him the title
Yosef HaTzaddik
, Joseph the Righteous.
"What does all this mean?" Elie Wiesel asks about Joseph. "That one is not born a
tzadik
; one must strive to become one. And having become a
tzadik
, one must strive to remain one."
---
WHAT DO YOU THINK?
Join the conversation and post your thoughts. »
Back to Torah Study