Vayishlach (December 17, 2016)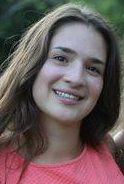 Elizabeth Cooper
Henry James, the 19th century writer,
once said "Three things in human life are important. The first is to be kind. The second is to be kind. And the third is to be kind." This remark, simple in structure and meaning, is difficult in execution. Acts of kindness often are instigated by other acts of kindness. We live in accordance with reciprocation and, thus, do good when good has been done to us. However, kindness should not be conditional (for the most part...). When one acts kindly in an unprompted circumstance, he or she has displayed greater courage and character than one who simply returns acts of kindness.
In this week's
parashah
, kindness manifests itself in the form of forgiveness. Specifically, Esau acts kindly toward his twin upon their reunion, despite their troubled past together, and proves himself to be a virtuous man.
In a couple of portions proceeding
Vayishlach
, Jacob disguises himself as his twin to deceive their dying father into passing on his blessings to him, rather than Esau. Such deception and dishonesty, of course, warrant disapproval and denunciation, but the Torah teaches us that such feelings of resentment ought to be temporary. When Jacob decides to reunite with his brother, he fears the revenge that his brother presumably will seek. To assuage his brother, and avoid danger, Jacob collects many animals to offer his brother, as a means of reconciliation. After much preparation, and anticipation, Esau finally arrives and, to Jacob's surprise, greats him with great hospitality and sincere excitement.
I find Esau's warm reception of Jacob to be truly commendable. Esau elevates the importance of fraternity above prior conflict and demonstrates forgiveness beautifully. He moves forward with kindness, even though kindness had not met him in the past. This is not to say that all sins, irrespective of their malice, deserve to be forgiven, but this
parashah
does showcase the beauty and power of relinquishing such feelings. By doing so, Esau not only quells his brother's nerves but also frees himself from negativity. Harboring anger never is comfortable, and the agent only perpetuates his own misery by doing so. Through Esau's unexpected kindness, we can aspire to mimic similar courage and abide by James' wise words.
---
Elizabeth Cooper is a Young Adult Member of Temple Emanu-El and a junior at Emory University in Atlanta, Georgia. She recently completed an internship at Emanu-El during which she explored ways that Audacious Hospitality could be applied to and practiced by our community.
---
WHAT DO YOU THINK?
Join the conversation and post your thoughts. »
Back to Torah Study