R'eih (September 3, 2016)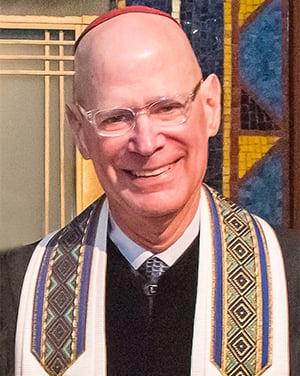 Rabbi David M. Posner
IN THE VERY FIRST WORDS
of the
sidrah R'eih
, Moses challenges the people as he sounds one of the great and recurrent themes of Deuteronomy — and that is, we are free to choose, and our choices have lasting consequences: "See, this day, I have set a blessing and a curse before you."
Turning to Joshua, the future leader of the Jewish nation, Moses instructs him in these words: "After leading the Jews across the Jordan, station half the nation on Mount Gerizim and the other half on Mount Aival. I shall soon reveal to you the blessings and the curses to be pronounced there."
Then Moses offers to the entire people the following advice: In each aspect of daily life, you are faced with the choice of whether to obey God. Know that this actually involves the choice of whether to bring blessing or curse, life or death upon yourselves. Even though each person has free choice of action, God is not indifferent to the path he or she chooses. As it were, God entreats and counsels us to contemplate the options — to do good and to reap a blessing, or to do evil and to incur a curse. Therefore, choose life.
There's a story… Once upon a time, a long line of cars wound its way up to the country. The drivers were looking forward to shortening the last part of their trip by taking a modern, wide highway that recently had been constructed, instead of continuing on the old, bumpy country road. But, close to the entrance to the highway, they were greeted by the curious sight of an old farmer who was waving his cap frantically and screaming at the top of his lungs: "Take the old road! Branches are blocking the end of the new highway!"
The drivers were skeptical. Should they believe the old geezer's advice? Some cars shot onto the new highway, while others continued along the old road.
Those who had ignored the old farmer's warning suffered a long and wearisome journey. The other end of the highway was indeed blocked, and they were forced to take a circuitous route that caused them many hours of extra delay.
The moral of the story? It's this: The Holy One continually warns us, "While the road of Torah and mitzvot may at times seem troublesome, it will eventually lead to your destination. The path of sin may look smoother at the beginning. But ultimately, it will be obstructed. Therefore, choose wisely."
And that's what we have to do...every day of our lives.
---
WHAT DO YOU THINK?
Join the conversation and post your thoughts. »
Back to Torah Study