Matot (August 6, 2016)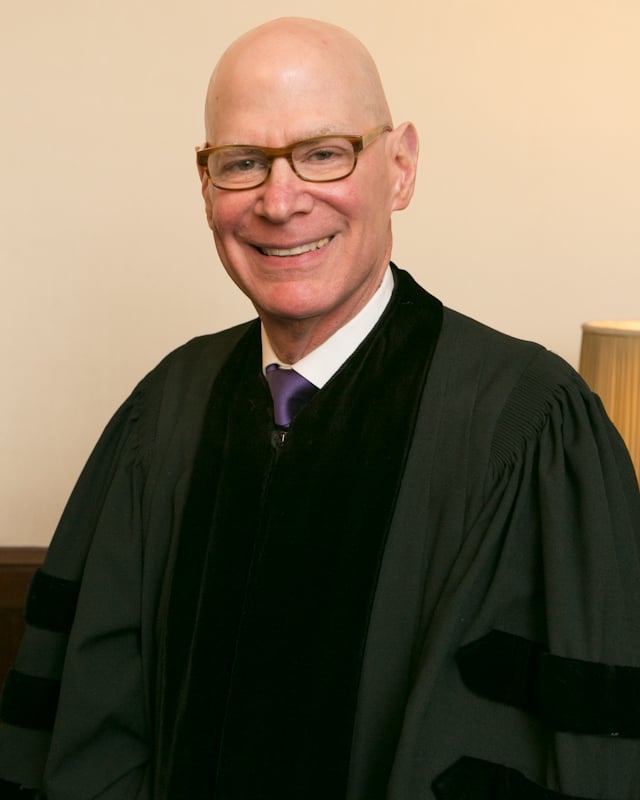 David M. Posner,
Senior Rabbi Emeritus
Matot
and
Mas-ei
are among the seven designated Torah portions that, depending upon the number of Sabbaths in a year, are read either as two separate portions or combined to assure the reading of the entire Torah.
Parashat Matot
reports the laws, given to the Israelites, for making vows. It also contains a description of the Israelites' war against the Midianites, including the laws regarding the spoils of war. The Torah portion concludes with Moses resolving a request by the Gadites and Reubenites for the lands of Jazer and Gilead, to the east of the Jordan River.
Let us focus on the first few verses, regarding vows — a matter that the Sages took very seriously.
Here is a story from the Sages.
A man named Rabbi Shimon ben Antipater was famed for his hospitality. However, a strange rumor reached the Sages' ears. It was said that when Rabbi Shimon invited guests, he served them well, but he also would give them a severe beating.
When Rabbi Yochanan ben Zakkai was informed of this, he summoned Rabbi Yehoshua and told him to visit the man's house to investigate the matter.
Rabbi Yehoshua arrived at Rabbi Shimon's home and was welcomed cordially. Rabbi Yehoshua and the master of the house sat down to study Torah until the evening and were served a good supper. The next morning Rabbi Shimon told him, "Let us go to the bathhouse." When they returned, they were served another satisfying meal. Thanking his host, the Sage said, "I must leave now. Who will accompany me?"
"I myself," replied the master of the house.
Rabbi Yehoshua, walking ahead of his host, nervously anticipated the beating that could come at any second. But the time of parting arrived without incident, and the host made ready to return to his house.
Rabbi Yehoshua called him back and said, "Please permit me to ask you a question. Why do you usually whip your guests but did not strike me?"
Replied Rabbi Shimon, "You are a
talmid chacham
, and you conducted yourself nobly in my home. The other guests usually make all types of oaths. They swear not to eat or drink or do certain things, and then they disregard their promises. I have heard that one who takes an oath and profanes it deserves the punishment of forty lashes."
"He certainly does," agreed Rabbi Yehoshua. "Forty from you, forty from me and another forty from the Sages who sent me to investigate this matter."
Hilarious???!!!
WHAT DO YOU THINK?
Join the conversation by posting your thoughts. »
Back to Torah Study