Naso (June 18, 2016)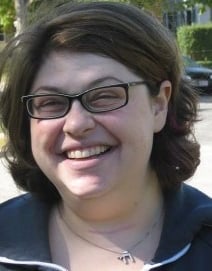 Gila Drazen,
Development Associate
Naso always has been a Torah portion
that I have found fascinating.
One of the things I find most compelling about this
parashah
is the way that it's divided; each of the first four sections carries a significant punch.
We begin with a census of the Levite families and a focus on what is the responsibility of each family — the Kohathites, the Gershonites, the Merarites — in the Tent of Meeting. Continuing on, we cover how to handle community members with skin eruptions or those who have come in contact with a corpse and how to make restitution for a wrong.
The middle of the parashah juxtaposes the ritual for a woman who stands accused of adultery with the ritual of the Nazirite. The differences between the two are stark: The woman affected in the first case is there because her husband believes that she has been unfaithful — regardless of whether that has indeed happened — and she is not the main actor in the ritual. The Nazirite, on the other hand, consciously consecrates himself or herself by taking a vow. This section ends with the Priestly Blessing, those comforting and beloved words that have become a significant part of Jewish life and ritual.
Then, as the text moves into Chapter 7 of the Book of Numbers, it takes a turn that always has fascinated and mystified me — covering the sacrifices that were brought in honor of the consecration of the Tabernacle. From verses 12 to 83, almost identical language appears 12 times. The chieftain of each tribe brings an identical gift on successive days. And rather than list the content of the offerings once and a list of the names, the text repeats itself — the only difference being the name of the chieftain and the number of the day. As a Torah reader, this segment is a mixed blessing; it's easy to learn, but it's also easy to lose track of where you are in the midst of this identical language.
Why do we repeat this information? In today's society especially, where individuality is so valued, we can glean an important lesson from this repetition: The whole would not be complete if each person's contribution was not there. What creates community is every person showing up and becoming part of the larger group.
---
WHAT DO YOU THINK?
Join the conversation and post your thoughts. »
Back to Torah Study