Tazria (April 9, 2016)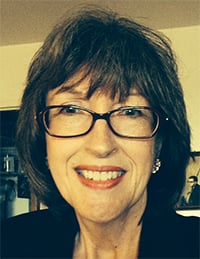 Wendl Kornfeld
At Saturday morning
Torah Study
,
we need little encouragement to express our opinions. Nor is humor absent. Our backgrounds range from Torah newbies to scholars of related history and literature. The weekly text is examined through the lens of its own time but perhaps more for its relevance to modern lifestyles and values. We Torah students are not shy about challenging, even rejecting, one another's opinion — including the rabbi's! After all, if we agreed on everything, then there'd be no need to come back each week. (Then again, there are bagels.)
In the spirit of the Torah Study Group's "judgmental" commentary, the following is submitted for your consideration:
When a person has on the skin of his body a swelling, a rash, or a discoloration, and it develops into a scaly affection on the skin of his body, it shall be reported to Aaron the priest to one of his sons, the priests. (Leviticus 13:2)
The subsequent verses concern the Israelite priest examining someone, making judgments whether he or she is "unclean" by looking at his or her skin and hair — even clothing — for color, texture, excretions and blemishes. The priest then decides whether that person should be separated from the sanctuary or the community and for how long. It goes on to detail treatments, follow-up judgments, diagnoses and possible redemption. The assumption is these external manifestations may be an indication of something "wrong" with the afflicted person's behavior, or there may be a negative aspect of his or her character. Had we not read earlier (Numbers 12:10) that Miriam's skin "turned white as snow" as a result of her criticism of Moses? This has led commentators to imply that spreading gossip is one way of becoming unclean.
The priestly exam determines whether the affliction is skin deep or more superficial, if it is scaly, if the hair in the skin patch is white or yellow, what happens if the condition responds to treatment, and if it is still evident after a week or more. It even extends to judgments of burns, skin eruptions and baldness, as well as warps and woofs in someone's clothing.
A modern-day person might despair of the dire judgments arising from what we'd see as perfectly benign and treatable (if not curable) conditions. But we still can see parallels to our own biases and judgments when we meet people with pigmentation, hair texture or a style of dress different from our own. And many older people are very aware of being negatively perceived by their white hair and wrinkled skin.
So, what does
Tazria
have to tell us in the 21st century? Perhaps it is a reminder that judging someone only by how he or she looks on the outside can lead to fear, misunderstanding and incorrect conclusions about the person's character and intentions. As a result, let us be more aware of our own judgmental behavior. How often will we catch ourselves "playing priest"?
---
Wendl Kornfeld is a longtime temple member and an advocate for older people.
---
WHAT DO YOU THINK?
Join the conversation and post your thoughts. »
Back to Torah Study