Mishpatim (February 6, 2016)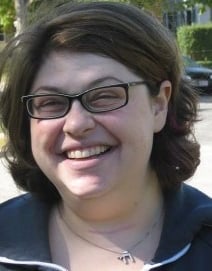 Gila Drazen,
Development Associate
Over the last two weeks of Torah readings,
we have encountered some of the most defining moments in the history of the Jewish people. In
Parashat B'shalach,
the people crossed through the sea from slavery into freedom. In
Parashat Yitro,
they stood at the foot of the mountain and received the Ten Commandments from on high, a moment that began to coalesce this group into a society.
And now? What happens in
Parashat Mishpatim
? Immediately after these seminal moments in our narrative — a narrative that has led us from the creation of the world to the giving of the Ten Commandments — we make a sharp turn into...laws. This week kicks off a major shift in the text's narrative, from the gripping (sometimes infuriating) stories that are told about our ancestors into the details of what it means to be a society with laws (and, as we get into the specifics of the construction of the Tabernacle, even a bit of interior design).
Once the Israelites had accepted the responsibility of the commandments, reality set in. But what did it mean to have accepted that responsibility? This week, we find out. Far from the grand sweeping pronouncements of the Ten Commandments, the laws to which this
parashah
introduces us are concerned with everyday situations: rules about how to treat one's slaves and one's neighbors, about what this new society was going to look like. Part of what we find out is that the nitty-gritty of reality can be less flashy than the initial stages — but it's important to remember that we actually live in the moments of reality. Not every moment is going to bring lightning and thunder, but every moment helps make our lives what they are.
---
WHAT DO YOU THINK?
Join the conversation and post your thoughts. »
Back to Torah Study