Vayigash (December 19, 2015)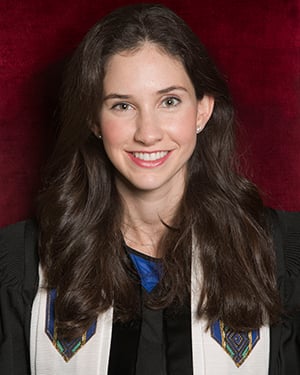 Allison Tick Brill,
Assistant Rabbi
IN MY FIRST SIX MONTHS AT TEMPLE EMANU-EL,
I have seen countless ways that our congregation brings Jewish values to life. One of the most striking examples takes place once a month on Sunday mornings, when the student council of our Religious School meets. For more than 100 years, children in the Religious School have been empowered to determine which organizations receive the school's
tzedakah
collection. Starting in fourth grade, children can join the student council, where they learn to represent their classmates and consider which qualities make an organization worthy of support. This past month, the student council voted to respond to the global refugee crisis. They felt a religious obligation to help people find shelter and peace, and so they selected the
International Rescue Committee
as our
tzedakah
recipient. For the next several months, the money collected in Religious School will provide sustenance and care for refugee families in crisis.
In our Torah portion this week, Joseph's family faces a terrible famine in their homeland of Canaan. They leave Canaan to meet Joseph in Pharaoh's kingdom. Joseph's brothers tell Pharaoh: "We have come to stay in the land because there is no pasture for our flocks, the famine is oppressive in the land of Canaan; we ask you to let us settle in the region of Goshen." After Joseph's family states its needs, Pharaoh responds with hospitality. He says: "I will give you the best that the land of Egypt offers; come eat the fat of the land." Pharaoh sends wagons to assist the family with moving to Egypt and community leaders to greet them. He sees Joseph's family in crisis and provides sustenance and care. Pharaoh greets Joseph's family with sensitivity and compassion, and while Pharaoh does not often model moral behavior in our Bible, in this week's Torah portion we can learn from his hospitality.
We also see the anxiety and tension associated with absorbing newcomers in the Torah portion. Joseph knows that his family will face a difficult road of resettlement. He coaches them to ease the transition, encouraging them to work as shepherds, which he believes will be helpful in Egyptian society. Commentators through the ages imagine what the absorption of Joseph's family must have meant for the local society. One midrash imagines Pharaoh's ministers reacting to their arrival, saying: "When Joseph came to power we lost our positions. Now he will give positions to his brothers and make them lords over us." They note that welcoming foreigners comes at a cost.
Our Bible commands us multiple times to welcome the stranger because we were once strangers in Egypt. The Passover Seder reinforces this moral imperative. Our Haggadah states: "In every generation we are obligated to
see
ourselves as though we personally came out of Egypt." This injunction stands as the core of the Passover Seder, but Maimonides — one of our most famous rabbis — argues that we should read it differently. He changes the verb "to see,"
lir'ot
with one Hebrew letter, so that the text reads
l'ha'rot
, "to show ourselves." Maimonides insists that we should recite: "In every generation we are obligated to
show ourselves
, to behave, as though we personally came out of Egypt." It's one thing to see ourselves as former slaves and another to reflect that history in our behavior.
Our Torah portion shares the concerns of today's world as we confront the millions of people seeking shelter and safety. I'm proud of our student council for "showing," as Maimonides would suggest, our Jewish values.
---
WHAT DO YOU THINK?
Join the conversation and post your thoughts. »
Back to Torah Study