Chayei Sarah (November 7, 2015)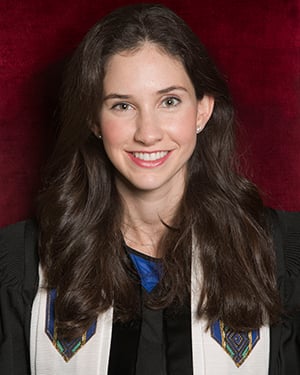 Allison Tick Brill,
Assistant Rabbi
A GOOGLE SEARCH FOR
"what to look for in a spouse," reveals more than 200 million responses. It seems that everyone has a different opinion about which factors are most important in a partnership. Some say it's all about attraction and timing. Others argue that shared interests and similar values are most important.
This week, we read the Torah's response to this query. But, in contrast to Google's overwhelming number of responses,
Chayei Sarah
offers a concise message.
In our Torah portion, Abraham sends his servant Eliezer to find a wife for his son, Isaac. Eliezer travels to a well to meet young people gathering water for their families. At the well, Eliezer meets Rebekah, and he asks her for water. Rebekah graciously shares her water with Eliezer, and she even offers his parched camels sufficient water. Then, Eliezer asks Rebekah if she has room in her home for him to spend the night. Without hesitation, Rebekah responds with hospitality. She not only gives Eliezer a place to rest, she offers him small luxuries to make him comfortable. The text further emphasizes Rebekah's character by contrasting her with her brother, Lavan. Back at their home, when Lavan meets Eliezer, he first notices Eliezer's material possessions before extending any hospitality. Rebekah, on the other hand, acts graciously because of her ethics and values.
Eliezer knew he found the right match for Isaac when he witnessed Rebekah's generosity and hospitality. Her kindness to strangers and compassion for animals demonstrated her virtue and morals. When finding a wife for Isaac, Rebekah's character mattered most.
The Torah describes Isaac and Rebekah's marriage by stating: "Isaac brought Rebekah into the tent that had once been his mother's, and he took Rebekah as his wife. Isaac loved her." While the childhood rhyme states, "first comes love, then comes marriage," for Rebekah and Isaac, love followed their marriage. This is not to say they didn't love each other before their marriage. Instead, the text emphasizes that their love deepened and transformed as it developed. In the words of Rabbi Samson Raphael Hirsch: "The wedding is not the summit but only the seed of future love." As Rebekah and Isaac traveled through life together, their love grew.
Rebekah and Isaac demonstrate the importance of generosity, hospitality and character. As they sought virtue in each other, may we seek virtue in ourselves and in those we love.
---
WHAT DO YOU THINK?
Join the conversation and post your thoughts. »
Back to Torah Study