Nitzavim (September 12, 2015)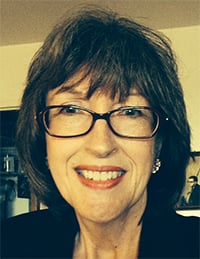 Wendl Kornfeld
GOD URGES US to choose life rather than death.
If we love, obey and hold fast to God, then we and our descendants are promised survival. But isn't every one of us delivered into this world with a built-in expiration date anyway? Don't good people still die young? If survival is a basic instinct, then it seems odd we must be told to choose it. We wrestle with this
parashat
, trying to connect (and sometimes even justify) the commandment, and we could spend hours debating how "choose life" relates to legally assisted suicide, abortion and the death penalty. The controversies will not disappear anytime soon.
Some may protest that medical science encourages us to live
too
long, forced to host bodies and minds that are frail, with little or no quality of life. As we are kept barely alive, does God expect us (and our loved ones) to continue to choose life and just endure the pain?
Perhaps if we hold fast to God's law, it means we will be granted a
longer
life. Or, we will be given a
better
life. Do we choose life by not smoking or not taking harmful drugs? Maybe we choose life each time we exercise and make healthy food choices. Let us expand the commandment to "choose life" to include honoring and praising our Creator, as well as choosing to live each day with enthusiasm, commitment, joy, kindness and gratitude.
About 30 years ago, after a particularly upsetting news story, I asked one of our rabbis what to do if I ever found myself in a position where terrorists were targeting Jews specifically. Should I lie and try to save myself? But, I just couldn't imagine denying the God of my heart and the good doctrine of my beloved religion. Perhaps it would be better to die with Jewish pride and identity intact, the
Sh'ma
on my lips? Without hesitation, the rabbi replied, "Above all, a Jew must survive." In other words, "choose life."
---
Wendl Kornfeld is an active member of Temple Emanu-El and an advocate for senior rights.
---
WHAT DO YOU THINK?
Join the conversation and post your thoughts. »
Back to Torah Study