Ki Teitzei (August 29, 2015)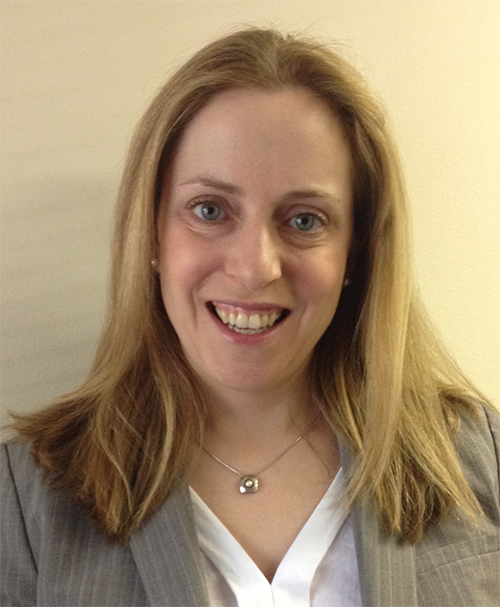 Cara L. Glickman,
Vice President of Finance and Administration
GROWING UP AS A TEENAGER,
my parents always had rules about going out. They wanted me to be prepared: Take a cell phone, let us know where you are and whom you are with, and of course, make it home at a decent hour. Today, when I go to the gym, I take certain items to be prepared. Even a trip to the grocery store requires preparations, ensuring I take shopping bags and a scan of the refrigerator contents.
Ki Teitzei
— literally meaning, "When you go out" — is a portion of the Torah distinguished by the number of commandments it contains. According to Maimonides, there are more than 70 mitzvot (commandments) in this one chapter alone, out of a total of 316. These mitzvot have tremendous breadth. Their span includes such disparate topics as the proper treatment of prisoners of war, disobedient children, fallen beasts of burden, brides accused of adultery, prostitutes, foreigners, divorcées, widows, orphans, immigrants, the destitute, debtors and animals.
Some of the commandments are obscure and hard to relate to, but one set of commandments in the
parashah
has great relevance to us as a people and to us as a Temple Emanu-El community. In Deuteronomy 22:3, the Torah states
Lo tuchal l'hitaleim
..."Do not hide oneself" or "Do not remain indifferent." To paraphrase, this section in the Torah instructs that if you find a lost ox or sheep, you cannot ignore it, and you need to work to find and return the animal to its owner (Deuteronomy 22:1). If you find a lost animal and do not know its owner or where its owner is, then you must bring the animal home and return it to its owner when she or he finds you (Deuteronomy 22:2). Anything you find that is a lost being or item must be returned.
Wisely, the Torah teaches us that we cannot keep what is not ours. We cannot pretend that something we find does not have an owner, and it is our responsibility to give it back. We cannot benefit from someone's loss. We all have had the experience of finding a dollar on the street, maybe picking up a lost phone in a dressing room or seeing a woolen hat left on a subway bench. These are not our things, and we should bring them to the lost and found or try to locate the owner.
On a deeper level, the Torah is teaching us that it is our responsibility to look out for others. When someone has a misfortune, whether we know them and quickly return their sheep, or whether we do not know them and need to wait with their animal until they return to claim it, we cannot ignore that someone has suffered.
At Emanu-El, we stand as a community to support our fellow congregants through good times and tough times. The Caring Community program, led by Rabbi Amy Ehrlich, is an excellent example of this value. This group of members is ready to support those who have lost something, whether through age or illness. Through the work of our Tikkun Olam Committee, Emanu-El reaches out with our hands and hearts to serve so many in New York City. The Men's Club does this sacred work by sponsoring Club 65, and the Women's Auxiliary connects to the Ronald McDonald House with their caring and kindness, and so much more. Together as a community, we do not hide ourselves and are generous to those who have lost something through the work of the Philanthropic Fund. The subventions that are made support so many at critical moments in their lives and help them overcome challenges and loss.
As a community, we prepare to "go forth" as
Ki Teitzei
teaches; we are ready with supplies, family and resources. Just as Moses instructs, in the
parashah,
the Israelites with more than 70 rules about how to live once they enter the Promised Land, we too are living in a modern day preparation to enter a New Year. In the coming weeks as we prepare for the High Holy Days and the New Year ahead, it is our responsibility to be prepared, but it is also our responsibility to look out for others and be connected to the world around us.
As my parents taught me to be ready many years ago, I look forward to preparing myself to go forth in the upcoming year. I take the lesson from this week's
parashah
to be connected and to not hide from the needs of others, as well as to be open to giving back what I can to my Emanu-El community and those around me.
---
WHAT DO YOU THINK?
Join the conversation and post your thoughts. »
Back to Torah Study