Eikev (August 8, 2015)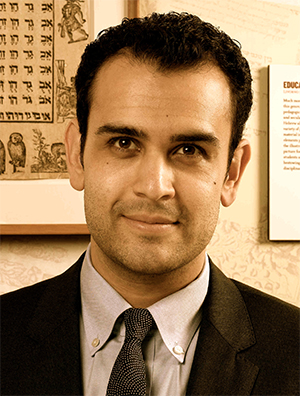 Warren Klein, Curator, Herbert & Eileen Bernard Museum of Judaica
PARASHAT EIKEV
is filled with directions for the future...what the Israelites are about to receive...but it also is filled with remembrances. Moses recalls God's promises to previous generations and God's actions in getting us to the Promised Land. But, while the Israelites are being prepped, so to speak, by Moses their leader, I find that during times of transition in my life I often do not prep or pay much attention to the change that is occurring. In today's fast-paced world, we often are thrown into situations and must keep up; if not, then we fall behind.
This year has been one of great transition for me personally, and I have found that as I go through the transitions, I hardly have time to take a breath; excitement, work and stress all overcome me. But now, a few months past my transitions and change, I have come to reflect and feel the actual change and transitions that occurred. In this
parashah,
God is preparing the Israelites for their transition by reminding them of his past promises, which he will fulfill. A generation has passed since they left Egypt, and although the transition into the Promised Land was an exciting one, I am sure it was one filled with anticipation, worry and unknown.
This
parashah
reminds us of the very important process of reflection and preparedness that everyone should go through before a transition (although easier said than done). Whether it is a new career, a life-cycle event or purchasing a new home, change is good, but it also warrants a time of self-reflection and thought to better prepare one for what is to come.
---
WHAT DO YOU THINK?
Join the conversation and post your thoughts. »
Back to Torah Study