Korach (June 20, 2015)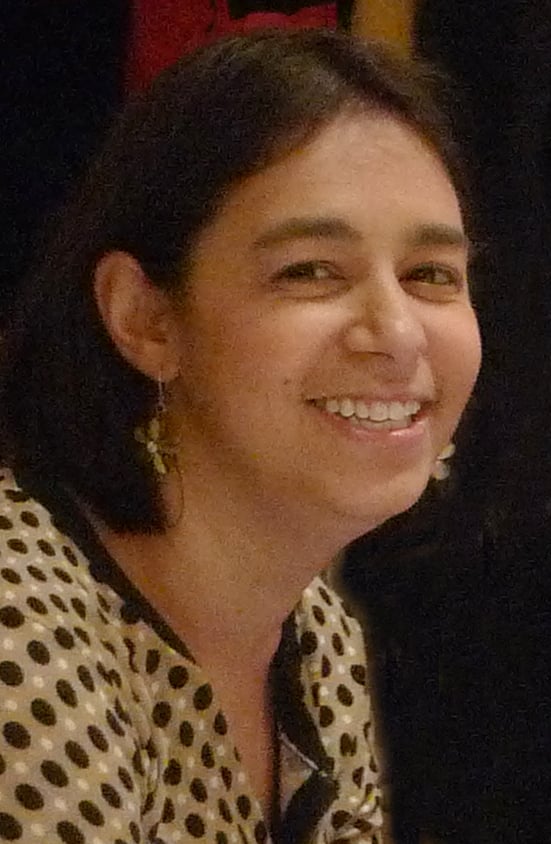 By Rabbi Rena Y. Rifkin, Coordinator of Faculty
& Family Engagement
KORACH ORGANIZES A GROUP
of chieftains against Moses. They complain about the power structure. Moses refutes them, and God opens the earth to swallow them up. Korach and his faction are seen as rebels who cannot be tolerated in the community. They are removed and never heard from again. Some commentators tell us that the faction's public repudiation of Moses and Aaron is irresponsible and inappropriate. Others argue that Korach and his followers are trying to start a coup. The text and many commentators tell us simply, Korach and rebellion are bad, and their punishment is justified.
Yet, this categorization of Korach feels quite "un-Jewish." Speaking out, challenging the status quo is part of our culture and tradition. Rabbis and scholars in our sacred texts question each other's interpretations of the text. We celebrate Jews who have pushed back against leaders who are seen as unjust. We are full of questions, differences of opinions, contradictions and a sense of social justice that is never quiet. But Korach and those who rebel with him are seen as only rebels. Their complaints get them nowhere. Later in the Torah, the daughters of Zelophehad reinforce this by distancing themselves from Korach when they ask for the laws of land ownership and inheritance to be changed.
And what's more — rebellion is part of life. Toddlers shout NO and refuse to eat whatever the dinner is you put in front of them. Teenagers defy their parents and stay out past curfew. Many adults cheat on their diets, despite their weight-loss goals. We all find ways to challenge the rules and power structures within our lives. And we should! Rebellion is what helps us to learn our limits and gain independence. And when those in our lives rebel, we are supposed to find ways to channel their desire for independence, to embrace their newfound sense of self and help them to use it in an appropriate way.
If only God and Moses could have found a way to give Korach a constructive role in the community…to empower Korach to use his voice to be a leader, not merely a rebel. Rather than simply denying their claims, Moses could have used this moment to solidify his authority by explaining the power structure and helping others to see its value. This, like any moment of rebellion, could have been a teachable moment. Maybe God and Moses realize this and that is why when others challenge authority, like the daughters of Zelophehad and Jonah, they are not simply swallowed up but redirected.
---
WHAT DO YOU THINK?
Join the conversation and post your thoughts. »
Back to Torah Study