Emor (May 9, 2015)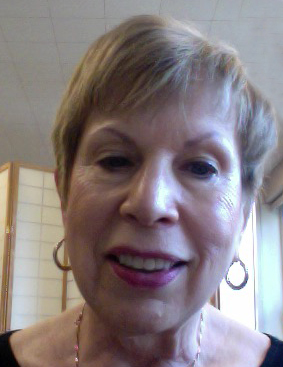 Ellen Rothschild French, Temple Emanu-El Religious School
PARASHAT EMOR ENUMERATES
the ways in which the Temple priests were instructed to maintain ritual purity. Ritual purity helped the Temple priests to arrive at a state of physical holiness, which enabled them to connect with God. Through the laws of sacrifice and ritual purity, the rest of the Israelites were able to connect to God as well. The
parashah
also presents the most extensive biblical account for the observance of the Holy Days (Shabbat, Sukkot, Passover and Shavuot). How is this discussion of attaining Holiness related to the observance of the Holy Days? Why does the
parashah
discuss what appears to be disparate ideas?
There is no longer a Temple. We no longer sacrifice animals. There are no more priests. Out of all the elements of ritual purity discussed in this
parashah
, it appears we are left only with the Holy Days. They have evolved over time to the festivals we enjoy today.
As Liberal Jews, we believe that holiness is less about how we pray and more about how we live our lives. Being driven by the values of Torah (study and teaching),
avodah
(prayer and service to our community) and
g'milut chasadim
(acts of loving-kindness) is what puts us on the path to holiness. During Religious School this year, we have focused on teaching these ideals to our students. Together, we have discussed how acting in this manner helps us to feel holy and connect us with God.
Holy Days ask us to focus on the experiences, lessons and values of our people. Each Holy Day teaches us something valuable. We just celebrated Passover, which encourages us to think of ourselves as slaves in Egypt. Chanukah teaches us to stand up for our beliefs. Sukkot helps us to understand and appreciate diversity as symbolized by the joining together of the multiple types of plants in the
lulav
and coupling it with the
etrog
. The holidays connect us to our history, our family, our local community and the larger Jewish community.
The
parashah
connects observance of the Holy Days with the attainment of holiness by showing us that the Holy Days can serve as a guide to acting holy.
My mother always said that being observant and being holy were not necessarily connected. People are made holy by their actions. Are they caring? Do they have integrity and help others? Do they take care of community and live a life above reproach? My mother always quoted Proverbs 22:1 — "A good name is to be prized above riches."
---
Ellen Rothschild French teaches Third and Fourth Grade
history and Hebrew in our Religious School.
---
WHAT DO YOU THINK?
Join the conversation and post your thoughts. »
Back to Torah Study