Pesach (April 4, 2015)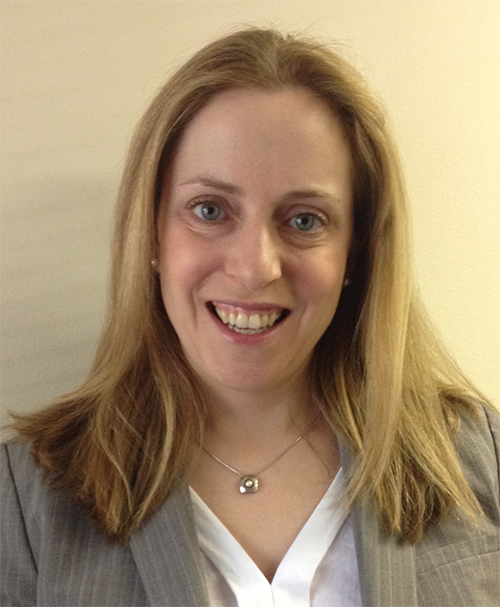 Cara L. Glickman,
Vice President of Finance and Administration
This week we celebrate Passover on Shabbat,
and we will read the Torah portion marking Passover. The portion reminds us that the Israelites left Egypt quickly. Their bread never rose because of the rush, creating the matzah we traditionally eat during the Passover holiday today. The group left Egypt and traveled in the desert for more than 40 years. This was enough time for the former slaves to become free people in body and in spirit.
The Torah portion continues with the traditional refrain, "And you shall explain to your child on that day, 'It is because of what the Eternal did for me when I went free from Egypt.'" (Exodus 13: 8) This sentence is echoed in the Haggadah that we read at our seder tables. As we read from the Haggadah — in my family, typically taking turns around the table — the Haggadah's text states, "In every generation, each of us should feel as though we ourselves had gone forth from Egypt."
As a modern person who grew up in the suburbs of New Jersey and now has the great privilege of living in New York City, it is hard for me to imagine the journey out of Egypt. I am lucky, never knowing a time in my life when I did not control, or my parents did not control, choices concerning my life. Any physical work I do, like cleaning my apartment or heading to the gym, is also by choice. Hikes taken last no longer than a day or a few, and while they may have taken me on the Inca Trail, through scenic craters in the Negev or parts of Patagonia, these hikes were parts of vacation and relaxation. It is hard to imagine the Exodus from Egypt: the trauma, the stress, the culture change. I am thankful that I never have had to experience such trauma, that I have free will and that I live in a country that values freedom.
So, the Torah verses ask us and the Haggadah further reminds us to feel as if we had been slaves. To share this feeling with our children and families is also a part of the mitzvah. I would contend that while we never can know the feelings or understand the moments experienced by our ancestors as they left Egypt so long ago, we can appreciate two important points these verses bring to light.
One, the verses remind us that God has great power, both in the Bible and today. Regardless of whether you feel that God is present with us now, intervenes in our lives regularly or monitors God's people from afar, the verses connect us to what was a grand moment of divine intervention. The story recounts how we went from slavery to freedom…how the multitudes traveled for more than 40 years to go back to Israel. And, ultimately, this story connects to our beliefs about who we are as a people today.
Two, the verses implore to share this story with our children, and I would argue that friends and other relatives are included. Here at Temple Emanu-El, we are a community that provides a multitude of opportunities to share the Passover story. We enable communities within our congregation to gather and recite this important verse that connects generation to generation. This year, we will host the Women's Seder, a Nursery School seder, a Saviv 20s and 30s seder at Katz's Deli, and Second Seder for seniors in our community. In addition, we will provide meals to homebound elders in the community. And, our Religious School and Skirball Center feature courses and programs that recount the story of the Exodus and engage us with the text in modern ways.
Temple Emanu-El sponsors these events because the Passover traditions set forth in the Torah portion we read this week, note the value and importance of taking the Exodus story to heart. We should recount the Exodus story with all generations every year, and we are able, as a Temple community, to provide many ways for the members of our community to connect to this central story of our people.
Wishing you a joyous and sweet Passover.
---
WHAT DO YOU THINK?
Join the conversation and post your thoughts >>
Back to Torah Study