Chayei Sarah (November 15, 2014)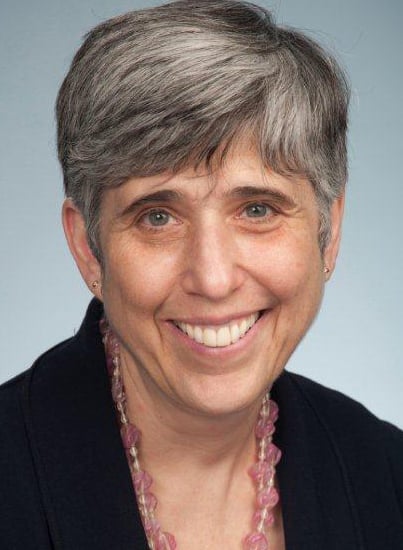 Chaplain
Rita Sherman
AND SO BEGAN
the Jewish way of mourning, in which we both honor the life and grieve the loss of our beloved dead.
First, as Abraham proceeds to do in our portion, we bury our dead in a suitable spot. We reverently wash the body, so recently full of life, wrap it in linen, put it in a plain wood box, a box that will decompose as the body will, both returning to the dust from whence Torah tells us we came. In our practice, we shovel dirt into the grave, the reality of the loss hitting home with the sound of the dirt hitting the coffin.
We stand during the
Kaddish
prayer, alerting the congregation to those who are in need of support, while those who are sitting know that, almost certainly, one day we, too, will stand, and that one day someone will stand for us.
We mourn intensely at first, little by little returning to life, to the everyday, yet never forgetting, never returning exactly to the life we had before: for something is missing and always will be. Our system of mourning values healing as highly as it values honoring, so we
must
, after a year, let go of our grieving, letting go of that devotion as we have had to let go of our loved one's physical presence in our life.
Even during that year of mourning, we are reminded each Friday night that life goes on, as we move seamlessly from saying
Kaddish
to saying
Kiddush
, both from the same Hebrew root, both exalting God — even in our sorrow welcoming the Sabbath with joy.
And, after the year, we continue to honor our beloved dead communally on Yom Kippur and the three pilgrimage festivals, when we say
Yizkor
as a congregation and, on the anniversary of the death, the
Yahrzeit
. We light a candle, watching the flame soar, and are heartened; then we watch it sputter out or walk away and return, only to see that the flame has gone out naturally.
We honor our beloved dead by giving
tzedakah
, making charitable contributions in their memory, supporting the congregation that sustained them over the years, the museum that gave them so much pleasure, the hospice that took such gentle care at the end, the research institute working to eradicate the disease.
We honor our beloved dead by the way we live our lives, by the things we do, the values we uphold, the people we become. Sometimes, we find ourselves accomplishing things we might never have otherwise, changed by our grief, inspired by the examples of those we lost, the bittersweet part being that those who were instrumental in our achievements are not there to derive pleasure — and
nachas
— from them and from us.
There is yet another way we honor our beloved dead: by naming our children after them. And so Sarah, our mother, lives on in all the Sarahs who have come after her and in all those who
will
come.
One of those Sarahs was my mother's mother: Sarah Leff Klein. Had my husband and I had a daughter, she, too, would have been Sarah.
My grandmother, like her namesake, was extremely beautiful. She stood tall and straight. She was a cultured woman, a radical, a housewife, a mother, a tailor whose children went through the Depression dressed as if royalty, in clothing she made out of remnants. In her later life, she was an artist — and a doting grandmother.
She gave up religion in the old country, in what she called "one day Russia, one day Poland." Throughout her life — until Alzheimer's Disease gave her respite — she was haunted by three things. She was haunted by having been raped by Cossacks. She was haunted by not knowing what had become of her adored brother, who had been sent to Siberia by the Tsar for his revolutionary activities shortly before she left for America; I believe she used what had been his ticket. And this woman who had given up religion was haunted by the fact that she never learned when her parents died — and therefore never said
Kaddish
for them.
She gave up religion, yet she lived a thoroughly Jewish life — and, by that, I don't mean merely the language, the food and the culture. She lived her life according to Jewish precepts.
My grandmother, my grandma, taught her children diligently; they, in turn, taught
their
children diligently. She did justly. She loved mercy. She walked humbly.
May her memory — as well as that of her namesake,
our
mother, Sarah — be for a blessing.
---
Temple member Rita Sherman is a member of our Reader's Panel and
a chaplain in the department of Pastoral Care at Woodhull Medical Center in Brooklyn.
---
WHAT DO YOU THINK?
Join the conversation and post your thoughts. »
Back to Torah Study