Chol HaMo-eid Sukkot (October 11, 2014)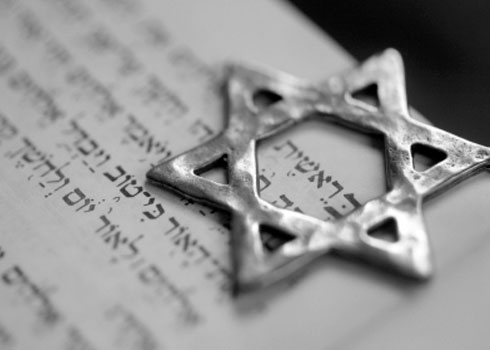 Alexis Pinsky, Rabbinic Intern
THESE WORDS FROM
the book of Ecclesiastes, a work traditionally read on Sukkot, highlight the cycle of life and its extremes. Sukkot is itself a holiday of dichotomies. While sitting in the sukkah, we are at once inside and outside. While it has a roof, we must be able to see the stars through the roof in order for the sukkah to be a kosher structure. The sukkah provides shelter, yet there is still exposure to the elements.
Ecclesiastes 3:4 notes that in life there are times for weeping and times for laughing. Sukkot provides both. Out liturgy refers to Sukkot as
Z'man Simchateinu
, the time of our happiness, classifying it as a holiday marked by joy. With happiness and our laughter, however, comes our weeping. The
Z'man Simchateinu
of Sukkot is paired with our cries of supplication on Hoshana Rabbah, the seventh day of Sukkot. The festival of joy closes with a final chance for the repentance that was sought leading up to Yom Kippur. Tradition teaches that while our judgments may be signed and sealed on Yom Kippur, they are not actually delivered until Hoshana Rabbah. We, therefore, are left with just a little more time for confessions, supplications, seeking forgiveness and granting repentance.
The words of Psalm 27 — which can be read as a daily practice from the beginning of Elul, the month preceding the High Holy Days, through Hoshana Rabbah — describe God's protective shelter as a sukkah. The shelter at once allows the speaker to hide from evil and sing out joyously in thanksgiving.
Sukkot is also a time of building and breaking down. As soon as Yom Yippur ends, we are able to put the first nail into the structure of the sukkah. The impermanent nature of our sukkah however, reminds us that just as quickly as it can be built, it can come apart.
Sukkot is a time of dancing and of mourning. The joy and celebration of the
Z'man Simchateinu
is framed by the
Yizkor
memorial services of Yom Kippur and Sh'mini Atzeret, the latter of which falls on the last day of Sukkot. While we continue to dwell in the shelter of the sukkah, the festive dance of the shaking
lulav
and
etrog
stops and gives way to solemnity and stillness.
Sukkot reminds us that with every end, there is a new beginning. Through the highs and lows of the holiday, we know that Sukkot is followed by Simchat Torah, yet another chance to start anew as we roll our Torah scrolls back to their beginnings.
---
WHAT DO YOU THINK?
Join the conversation and post your thoughts. »
Back to Torah Study