Ki Teitzei (September 6, 2014)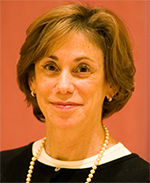 Ellen Davis, Director, Temple Emanu-El Nursery School
PARASHAT KI TEITZEI,
with its 72 commandments (the most numerous and diverse), aims at impressing moral values on the social structure. It lays out the laws for a community to function and for the individual to know the rules by which to live. Every people and society has its own code of behavior. In today's world these values are taught in the home and at school. A child's first exposure to a formal code of conduct is during preschool. Just as in ancient times when our people abided by a specific code of conduct, our Nursery School's mission statement carries out this legacy of prescribing moral and ethical behavior.
"You Shall Not Remain Indifferent" is an important theme that is stressed. This commandment is spelled out clearly in this
parashah
when it states that "lost property must be returned." Developing empathy and sympathy, learning to follow rules and directions, and developing respect for peers and teachers are some of the behaviors we strive to teach our children. The Torah is clear about our obligation to aid someone in need. Our responsibility is to help others with their burden. The Torah commands that while travelling along a road and coming upon the fallen ox or donkey of a friend, "Do not ignore it: You must help him raise it." Learning empathy, sympathy and giving freely of oneself in the service of another is what our Nursery School teachers work to teach our children daily. The children are encouraged to lend a hand to their neighbor whether it is during "clean up" or merely to give a tissue to a friend who is upset.
Aharon Halevi in his
Sefer ha Hinuch
(from
A Torah Commentary for Our Times
by Harvey Fields) says:
The commandment to return lost property is fundamental and that all society depends upon it. It is not just a matter of one person taking care of another's possessions or of "loving" another. What is important here is the critical matter of "trust" among human beings. A society depends upon the faith people place in one another. Without people feeling that they can rely upon one another — that others are looking out for what belongs to them — society collapses into suspicion, selfishness and bitter contention.
When a preschool child learns, through a gentle separation from parents, that other adults can take care of her needs and that consistent rules in the classroom keep a safe and orderly society, we have begun to carry out the commandment to "return lost property and help those in need." Leaving the security of home and loving parents in order to take the first steps into the larger world is successful when there are loving adults who will take care of you. This is a major step for a preschooler. Trusting others is required to make society secure.
It also is critical that children learn that they can rely on rules that apply to all and, thus, protect everyone. In preschool there is a routine to each day that the children quickly learn. There also are behavioral expectations that are in keeping with the Torah's commandments. The daily schedule that guides each day, the consistent kindness of new adults and the teaching of moral behavior are the foundation upon which an ethical society is based.
Three thousand years after this Torah portion was written, we still are teaching the values and moral code of conduct that is spelled out by the 72 commandments of
Parashat Ki Teitzei
.
---
WHAT DO YOU THINK?
Join the conversation and post your thoughts. »
Back to Torah Study