B'haalot'cha (June 7, 2014)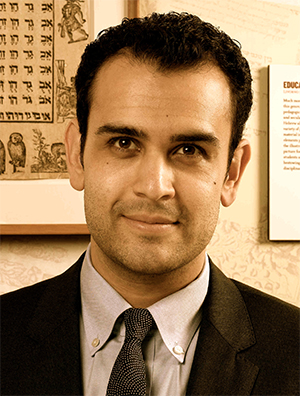 Warren Klein, Interim Curator, Herbert & Eileen Bernard Museum of Judaica
IN THE BEGINNING
of this
parashah
there is a description of the seven-branched menorah that God spoke of to Moses to instruct Aaron how to mount and light. Numbers Chapter 8, verse 4 gives a short but satisfying description of the menorah. The
parashah
continues about God's rules for the Levites, the ones who would be lighting and caring for the menorah. The
parashah
is filled with imagery: imagery of cleansing, sacrifices, corpses and even musical instruments, but what strikes me most, as a Judiaca curator, is the short verse with the description of the menorah.
Translated as a "lampstand," the menorah was made with hammered gold from base to petal, according to the pattern that God showed Moses. The first description of the menorah in the Torah is found in Exodus 25:31-40. The verses in Exodus are much more descriptive, describing the lampstand and all of its architectural elements with cups, knops, calyzes and flowers, as well as the placement of the branches and the cups; everything is made from pure gold. The description in Exodus satiates my palate with the imagery of the original seven-branched menorah, but I want more. Fortunately, the
haftarah
reading for this week comes from the book of the prophet Zechariah (2:14-4:7), who in chapter four describes his vision of the seven-branched menorah, with a bowl above the menorah and surrounded by olive trees on both sides.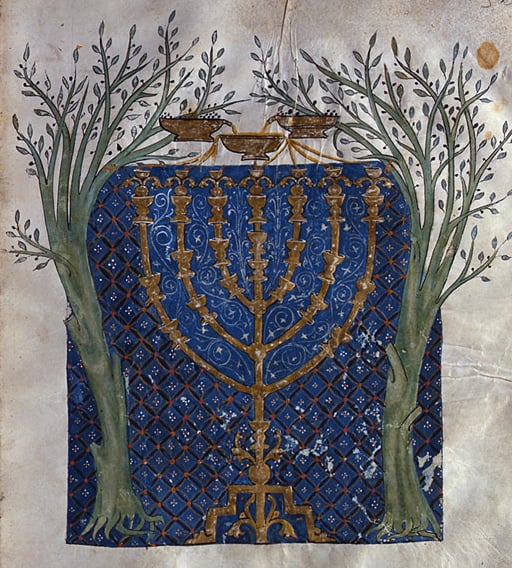 I often turn to visuals, illuminating biblical events or Jewish rituals in manuscripts to better understand the text. Perhaps the most well-known representation of the seven-branched menorah comes from the Cervera Bible
(image left)
, housed in the Biblioteca National de Portugal in Lisbon (Ms. IL. 72, fol. 316v ). The manuscript is named so because it was executed in Cervera, Spain in 1299-1300. The illumination from the manuscript is in fact Zechariah's vision of the menorah. It is perhaps one of the most beautiful, in my opinion, representations of the menorah.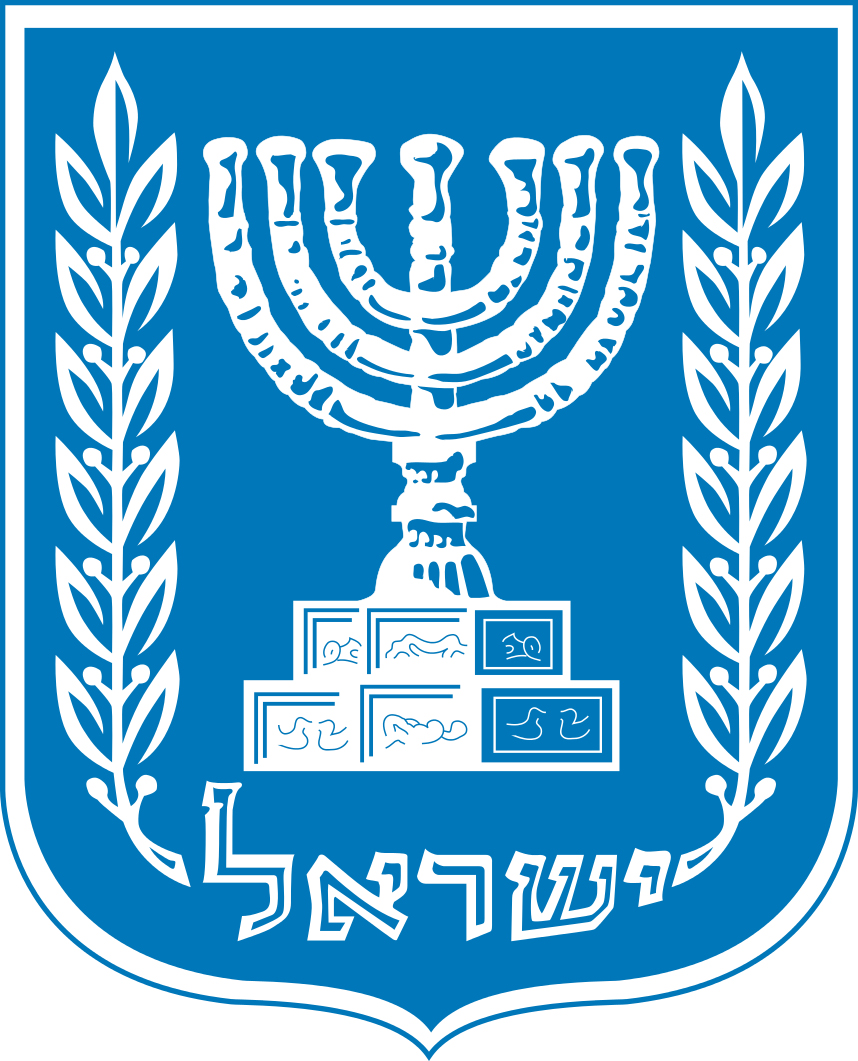 For centuries the menorah has been a recognized symbol of Judaism — long before the Star of David. Dating back to the first century C.E., the Temple menorah is depicted on the Arch of Titus in Rome. This depiction has been the cause of many scholarly debates over the years as to what the original looked like. Although the debate goes on, the model of the menorah from the Arch of Titus is perhaps the most copied model of the menorah and is even the one used on the emblem of the State of Israel
(image right)
.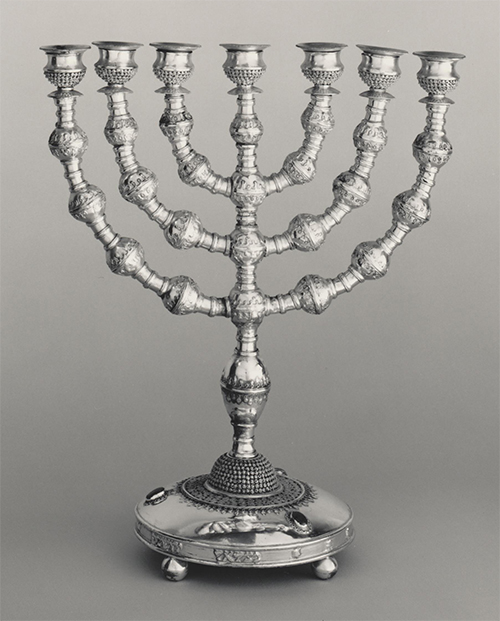 From our own congregation's Judaica collection there is a unique seven-branched menorah
(image left)
made at the Bezalel School of Arts & Crafts, ca. 1912. The lamp is meant to be a modern attempt at the biblical description. The lamp sits on a round pedestal, with intricate silver repoussé work at the base of the shaft. Rounded knops decorated with filigree wire attempt to imitate the biblical description of the lampstand.
Biblical descriptions of objects, especially ones as important as the menorah, are fascinating. There is a sense of the unknown. The original menorah in the Temple does not exist anymore, but we have been imagining the original for centuries and continue to strive to understand its glory and beauty.
---
WHAT DO YOU THINK?
Join the conversation and post your thoughts. »
Back to Torah Study