P'kudei (March 1, 2014)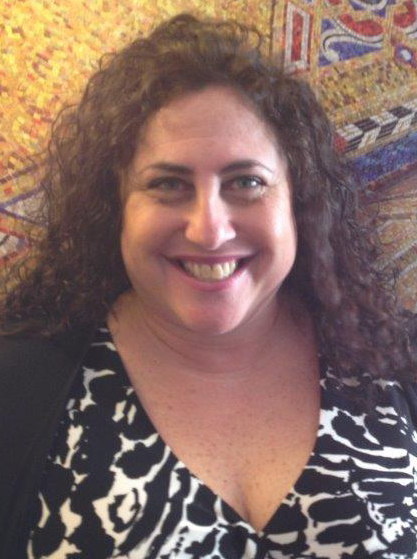 Jennifer Knobe,
Operations Manager,
Skirball Center
THE JOY IS IN THE JOURNEY.
Imagine a car ride, and your travel buddy is a big floppy-eared dog. Windows down, your canine companion extends her head out the window, laps up the wind with her crimson tongue and gives what seems to be a big dog smile to the turquoise blue sky. You and your pet are in the moment. No map point matters; it's "Destination Unknown." What matters most is the here and now. This is what "counts."
P'kudei
means "counting" or "recording" an idea that stresses the worth of the individual, how everyone "counts" as an individual. (Site:
The Gutnick Edition
,
Chumash
, Rabbi Chaim Miller, 2003.)
The children of Israel, in this concluding
parashah
of the book of Exodus, are in the mists of their long journey from Egypt. The Israelites experience joy and sorrow throughout their collective path. At this moment, it is joyous. Their collective goal at hand is to build the Tabernacle. Through Moses' direction, Betzael, Oholiab and many others collaborate to create and construct the majestic and holy Tabernacle (
Mishkan
). There is great joy and meticulous detail in the "counting" of materials and monies to create the Tabernacle. In the midst of its account of the building of the Tabernacle, the Torah states that, "Every man whose heart inspired him came...." The establishment of a physical space and entity is the foundation for the Israelites personal journey with
HaShem
.
This week, during a conversation, I am reminded that the journey of reading the Torah does not end. Even during Simchat Torah, a joyous occasion when the last verse and words of Deuteronomy are read, we return to the beginning and read from Genesis. The joy is in the journey of reading God's word and not in the destination.
In this concluding chapter, the people of Israel embark to build a house for God's presence — a place for
HaShem
to be close to the Israelites.
The cloud covered the Tent of the Meeting, and the Presence of the Lord filled the Tabernacle. …When the cloud lifted from the Tabernacle, the Israelites would set out, on their various journeys; but if the cloud did not lift, the would not set out. …For over the Tabernacle a cloud of the Lord rested by day, and fire would appear in it by night in the view of all the house of Israel throughout their journeys. (Exodus 40:38)
The imagery and text are beautiful.
HaShem
's presence is always part of the journey. There is no end. Today, we travel similarly to the children of Israel, always with God at our side.
---
WHAT DO YOU THINK?
Join the conversation by posting your thoughts. »
Back to Torah Study