Chayei Sarah (October 26, 2013)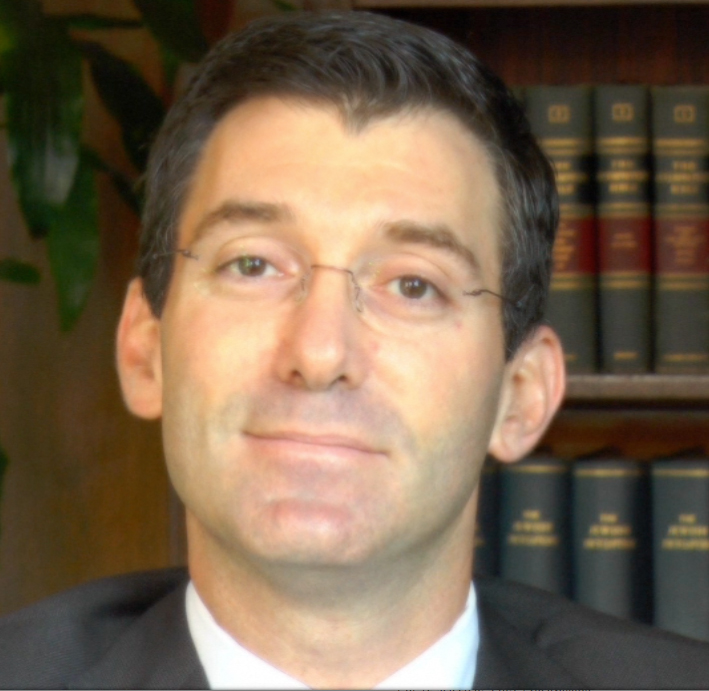 Joshua M. Davidson, Senior Rabbi
JEWISH SURVIVAL HAS BEEN
a source of concern since the time of Abraham and a spark for debate and study for generations. The most recent wave of unease about Jewish continuity broke earlier this month when the
Pew Research Center's Religion and Public Life Project
reported that the intermarriage rate among Jews has reached 58 percent and 71 percent among non-Orthodox Jews. The study acknowledged that it counted individuals whose identification with Judaism was by their own admission "marginal," but even so, the numbers are unsettling.
Jewish continuity is important to us for many reasons. We Jews believe, not sanctimoniously but earnestly, that we have a story to tell and with it a set of values to share with the rest of humanity. We believe that if we live out that story and live by those values, then we can have a positive bearing on the future of God's creation. We appreciate Judaism's power in our lives. It teaches us faith, and in faith we find hope. It offers us community, and in community we find strength. We want the next generation to have these, too.
Jewish continuity is important to us also because no people wants to die. Ahad Ha-Am called it the
chefetz hakiyyum
, the communal "will to survive."
So, how best to approach the challenge?
This week's Torah portion,
Chayei Sarah
, tells the story of Abraham sending his servant to find a "proper" wife for his son Isaac. "Swear by the Lord, the God of heaven and the God of the earth, that you will not take a wife for my son from the daughters of the Canaanites among whom I dwell," he orders. (Genesis 24:3) However, direction for our time lies not in Abraham's story but in Ruth's. Ruth was a Moabite woman who married an Israelite man and lived and worshiped with his family. After his death, she chose to become Jewish: "Your people shall be my people, and your God my God," she tells her mother-in-law, Naomi. (Ruth 1:16)
The book of Ruth should inspire us to encourage and embrace newcomers to our community, as well as to recognize the contribution of non-Jewish spouses who support their husbands' and wives' Jewish lives (which Ruth was doing before her formal affirmation of faith), and non-Jewish parents who nonetheless are committed to creating Jewish homes and raising Jewish children. These particular men and women ensure Jewish continuity. And we as a community should find ways to embrace them and thank them. Not only is it compassionate, but it also is good for our future. When you look at intermarried couples that actually have chosen to connect with Reform congregations, 98 percent of their children are being raised as Jews. In this day, when individuals, including Jews, either can choose Judaism or reject it, Jewish survival depends on the extent of our welcome.
I am not naïve or Pollyannaish: I know that most intermarriages result in assimilation. And this leads some sociologists to warn that intermarriage poses the greatest threat to Jewish continuity today. But, I reject that conclusion as unhelpful. One of the greatest threats to Jewish continuity today is our failure to provide Jewish children with opportunities for Jewish engagement that demonstrate why their
own
children should be Jewish. In a time when continuity cannot be taken for granted, old educational approaches are inadequate. New ones are required to address the new social pressures. Fortunately, congregations and agencies have begun to allocate resources in this regard, many with considerable success.
But the field of "Jewish outreach" never has been, nor should it be, directed only toward the non-Jews who might join or support us. While there are countless would-be Jews or supportive spouses and parents standing tentatively at the threshold of the Jewish community leaning in, there are many more marginalized Jews leaning out. And increasing numbers appear regularly on our doorsteps admitting a vague notion of their Jewishness but little knowledge of how to begin to explore it. Indeed, the Pew figure most thought provoking is the 22 percent of Jews who profess "no religion," a number that rises with each passing generation.
We know that we live in an increasingly assimilated Jewish world. Perhaps this is the inevitable result of Judaism's encounter with Emancipation and the Enlightenment. When, in the late 18th and early 19th centuries, Emancipation broke open the ghetto walls and introduced our great- or great-great-grandparents to fields of scholarship and endeavor never before accessible, and the Enlightenment brought scientific study to sacred texts, a process of secularization began that, for all who took part in it, seismically shifted Judaism's foundations. Franz Rosenzweig lamented 100 years ago what had befallen the Jewish home as a result: "The mezuzah may have still greeted one at the door, but the bookcase had, at best, a single Jewish corner." (Nahum N. Glatzer,
Franz Rosenzweig: His Life and Thought
, p. 229) And today, Rabbi Lance Sussman writes, "Secularization…continues to erode the religious basis of American Jewish life. Every major historical study of Judaism…indicates that American Jews are comfortable with their 'Jewishness' but increasingly distant from Judaism as a historic faith." (Lance J. Sussman, "Keeping the Glass Half Full: Reinvigorating American Reform Judaism,"
CCAR Journal: The Reform Jewish Quarterly
, Spring 2011, p. 28)
Communal life built exclusively around worship, study and membership will not suffice if we want to connect with a Jewish periphery that brings diminished Jewish knowledge, experience and institutional commitment to the table and which often feels uncomfortable in the typical synagogue setting. Once they are in the door, certainly we entice all comers with the beauty of Jewish ritual and the power of our textual tradition — encouraging them to reach for their next level of Jewish learning and living, whatever that may be. But, we must recognize that the journey of each person is unique, determined not only by his or her starting point but also by his or her individual passions and interests, be they literature, history, visual arts, theater, music or issues of contemporary import. Consequently, congregations must open multiple portals and offer multiple Jewish pathways to spiritual fulfilment and social responsibility by harnessing the exciting new currents of Jewish creativity already flowing largely outside our institutional walls.
In 1964,
Look
magazine ran a cover story titled "The Vanishing American Jew," which predicted that because no ethnic groups had ever survived more than three generations in America, the Jewish community too would assimilate and vanish. We have fared far better than
Look
magazine! We have survived! In fact, the Pew study disproved the belief of many that the American Jewish community was in unchecked decline. It is not, but it
is
waiting to be welcomed and engaged in the broadest possible ways.
WHAT DO YOU THINK?
Join the conversation by posting your thoughts.
Back to Torah Study