Mikeitz (December 20, 2014)
Genesis 41:1-6
(1) After two years' time, Pharaoh dreamed that he was standing by the Nile, (2) when out of the Nile there came up seven cows, handsome and sturdy, and they grazed in the reed grass. (3) But presently, seven other cows came up from the Nile close behind them, ugly and gaunt, and stood beside the cows on the bank of the Nile; (4) and the ugly gaunt cows ate up the seven handsome sturdy cows. And Pharaoh awoke. (5) He fell asleep and dreamed a second time: Seven ears of grain, solid and healthy, grew on a single stalk. (6) But close behind them sprouted seven ears, thin and scorched by the east wind.


Excerpted from The Torah: A Modern Commentary, Revised Edition, editor W. Gunther Plaut (NY: URJ Press, 2005). Used by permission of URJ Press, www.urjbooksandmusic.com.

Original Text:
Commentary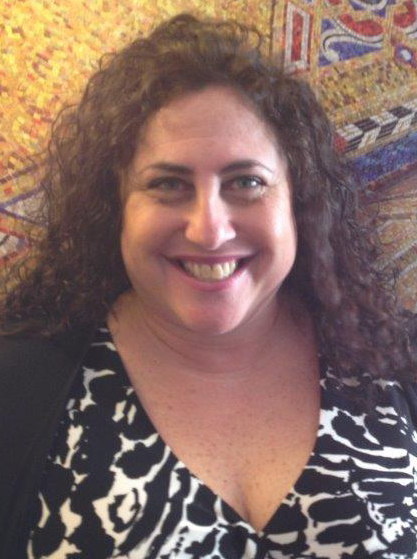 Jennifer Knobe,
Operations Manager,
Temple Emanu-El Skirball Center
CHILDREN ACROSS MOST DENOMINATIONS
look forward to the winter holiday season with the anticipation of holiday sweets, traditions, gifts and gatherings. My nephew Matthew was just like the millions of elementary school kids who collect a meaningful piece of memorabilia from home and share its importance with his fellow fourth-grade classmates.
Explaining the word "dreidel" and its Hebrew letters on all four sides while spinning it on the tabletop filled Matthew with more than basic enjoyment; it also externally demonstrated his emerging Jewish identity. The majority of students in his class, unfamiliar with the Chanukah holiday, were intrigued and interested. Others, unfortunately, were unkind and incapable of accepting any alternate December holiday tradition except for Christmas, and Matthew's joy was squashed when his "show and tell" dreidels were taken from his desk drawer and trashed by a few rogue schoolchildren.
After a series of conversations with school administrators and educators, a suitable punishment for the poorly behaved students was determined. But, more important, the experience created an opportunity to discuss religious and cultural diversity. In addition, the entire class benefited as a whole with a longer-lasting effect than a simple punishment of detention or community service for the cruel few. And,
most
important, 9-year-old Matthew saw and recognized his parents' endless support and protection and, thus, fostered a stronger spiritual identity. With a deep foundation instilled by his parents and grandparents, Matthew has maintained a pluralistic connection to Judaism, while exploring and learning about cultural differences.
After suffering years of suppression of his personhood and identity, at the hands of his "rogue" brothers, Joseph emerged from slavery and imprisonment to use his insight and interpretation of Pharaoh's dreams to solidify a place within the Egyptian culture. Joseph's own spiritual identity and connection to God was not diminished even by the cruel acts of others. Through his own powerful internal voice and significant gift of interpretation, Joseph maintained his identity while living as an outsider among a community of difference.
Years after his forced slavery, Joseph never replicated or inflicted physical harm on his 10 brothers when famine struck all tribes across Canaan. Joseph chose not to perpetuate cruel or punishing action upon ANY of his brothers.
(Perhaps a little extenuating psychological harassment!)
Consequently, Joseph's actions demonstrated the importance of learning a lesson versus inflicting further pain as retribution for transgressions of jealousy.
I only can wish this life lesson for Matthew and other children who are emerging into young adulthood. Many youth struggle for acceptance and fall easy prey to the social pressures of conformity. It is always easy to be compliant and opt to remain silent in the face of bullies and those who can overpower with verbal or physical strength.
The lessons of the Torah always are present in today's life classrooms. Using the power of education to instill and inculcate young or seasoned minds is also the objective of the Temple Emanu-El Skirball Center. We invite all curious minds to partake in the
new
Jewish
experiences
offered for all adult learners.
---
WHAT DO YOU THINK?
Join the conversation by posting your thoughts. »
Click here to view the Torah Commentary Archive. »
Click here to subscribe to the weekly Torah Commentary. »
For more on the Reform perspective on this Torah portion,
view the URJ's "10 Minutes of Torah." »
Back to Torah Study