---
All temple members and friends are invited to celebrate with us...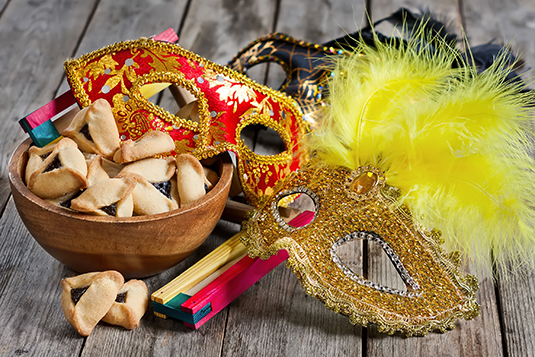 Congregational Megillah Reading
Saturday, March 11 • 5:30 PM
All are invited for our annual reading of the Megillah of Esther. Our celebration includes a festive scotch tasting and hamantaschen. Grab your gragger and get ready to cheer!
Family Purim Celebration
Sunday, March 12 • 11 AM to 2 PM
What happens when the classic story of Esther is given star treatment?
Purim — The Musical!
Purim Shpiel: 11 AM (Fifth Avenue Sanctuary). Mini-Carnival for Young Families and Nursery School students only: 11:30 AM to 12 PM. Carnival open to kids of all ages, temple members and friends: 12 PM to 2 PM.
Can't make it in person to the Purim service and shpiel?
Watch our livestream video at
www.emanuelnyc.org/broadcast
.
Back to Celebrate Purim!