---
The monthly preaching schedule is subject to change.
All services are in the Fifth Avenue Sanctuary unless noted otherwise.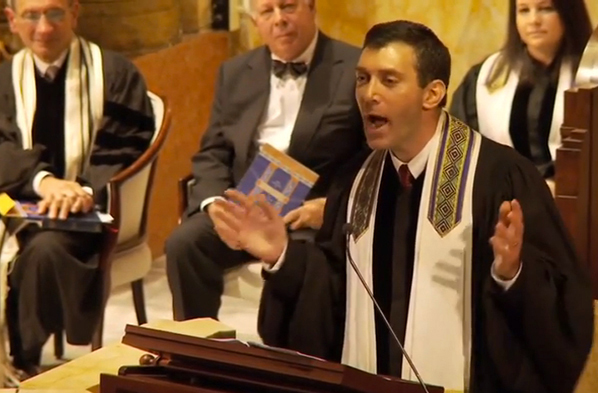 Listen to sermons by our senior rabbi »
January 2018
Friday, January 5 — Rabbi Sara Sapadin, with Cantor Mo Glazman
Saturday, January 6 — Rabbi Amy Ehrlich, with Cantor Mo Glazman
Friday, January 12 — Rabbi Joshua Davidson and the Rev. Dr. Calvin Butts,
with Cantor Mo Glazman (Dr. Martin Luther King Jr. Shabbat Service*)
Saturday, January 13 — Rabbi Sarah Reines, with Cantorial Intern Alex Kurland
*On Sunday, January 14, temple members are invited to the attend the 9 AM worship service
at Abyssinian Baptist Church (132 West 138th Street).
Friday, January 19 — Rabbi Sara Sapadin, with Cantor Mo Glazman and Hadar Orshalimy
Saturday, January 20 — Rabbi Amy Ehrlich, with Cantor Emerita Lori Corrsin
Friday, January 26 — Cantor Mo Glazman (
Shabbat Shira
Sermon in Song)
Saturday, January 27 — Rabbi Sarah Reines, with Cantor Emerita Lori Corrsin
(International Holocaust Remembrance Day)
Back to Sabbath Services