---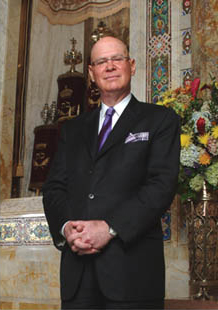 n February 1, 2009, Rabbi David M. Posner met with Gilbert Kaplan, host of WNYC Radio's "Mad About Music" to discuss his love of classical music.
In 1984, Rabbi Posner began doctoral studies in the field of piano pedagogy at Teachers College, Columbia University, and completed his doctorate in 1988. Several years ago, he appeared in five of the largest nursing homes in New York, playing a full-length recital of music exclusively by Brahms.
Read the transcript
and
listen to the radio program
.
Back to Music