---
To commemorate the life and legacy of the Rev. Dr. Martin Luther King Jr.,
Emanu-El hosts a special worship service on the Sabbath of Dr. King's birthday.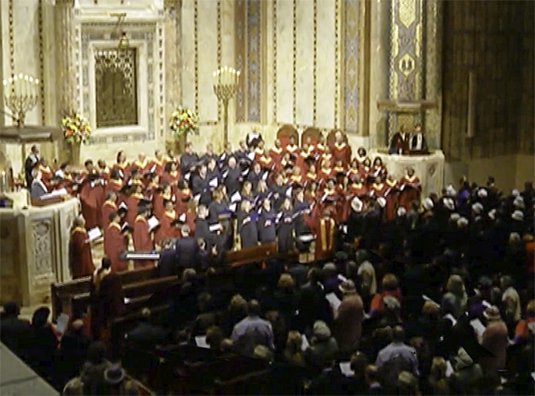 Friday, January 18, 2019 • 6 PM • Fifth Avenue Sanctuary
Our special guests
at this inspirational and musical service are the
Reverend Dr. Calvin O. Butts III
and the
Abyssinian Baptist Church Choir
. In addition to being Abyssinian's pastor, Rev. Butts is a distinguished community leader and activist. Throughout his tenure at Abyssinian, Rev. Butts has spearheaded numerous boycotts against institutions that practice racist policies and employment discrimination. He has led campaigns to eliminate negative billboard advertising in Central Harlem and other New York City communities, and to expose rap music that includes violent and negative lyrics targeted at women. Rev. Butts has spoken out against racial profiling and police brutality, built coalitions to foster economic development and job growth, and mobilized support for the plight of Christian minorities being persecuted abroad. Abyssinian's choir has been an integral part of the church's life since its founding in 1808.
Then on
Sunday, January 20 at 11:30 AM
, temple members are encouraged to attend morning services at
Abyssinian (132 West 138th Street)
. Rabbi Joshua Davidson will deliver the greetings of the synagogue. Family and friends are welcome, too. A courtesy shuttle bus, departing at 8:15 AM from 10 East 66th Street, will be provided for members who wish to attend.
If you plan to take the shutlle bus, please send an email to
[email protected]
or call (212) 507-9552.
---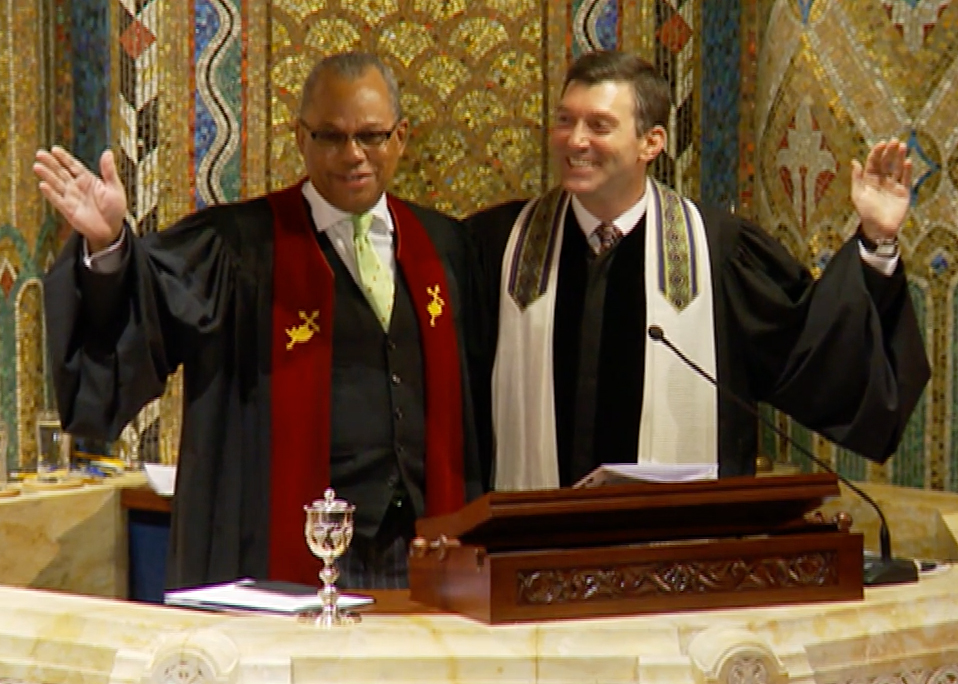 ---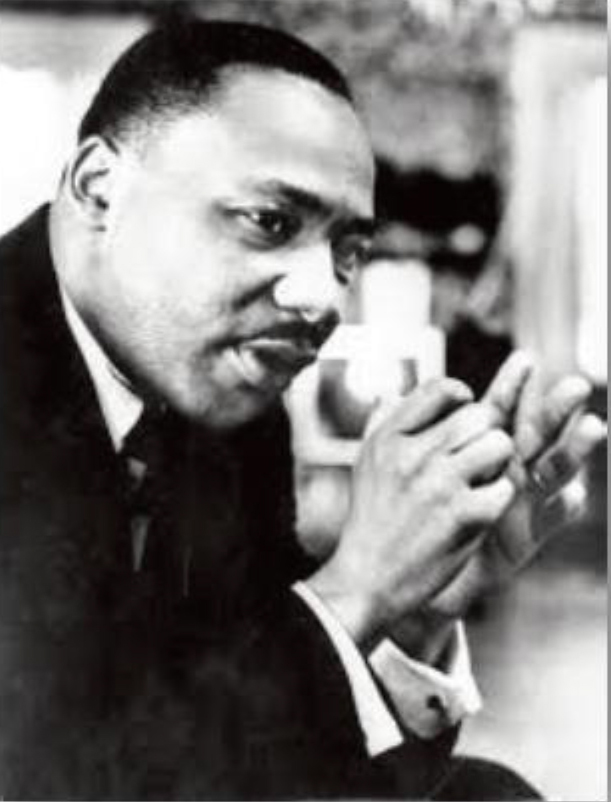 Dr. Martin Luther King Jr.,
"Letter From Birmingham Jail," 1963
I cannot sit idly by in Atlanta and not be concerned about what happens in Birmingham. We are caught in an inescapable network of mutuality, tied in a single garment of destiny. Whatever affects one directly, affects all indirectly. We can never forget that everything Hitler did in Germany was "legal" and everything the Hungarian freedom fighters did in Hungary was "illegal." It was "illegal" to aid and comfort a Jew in Hitler's Germany. But I am sure that, if I had lived in Germany during that time, I would have aided and comforted my Jewish brothers even though it was illegal. If I lived in a [totalitarian] country today where certain principles dear to [our religious] faith are suppressed, I believe I would openly advocate disobeying these anti-religious laws.

When justice burns within us like a flaming fire, when love evokes willing sacrifice from us, when, to the last full measure of selfless devotion, we demonstrate our belief in the ultimate triumph of truth and righteousness, then Your goodness enters our lives; then You live within our hearts, and we through righteousness behold Your presence.
Back to Musical Events