---
Worship is the outpouring of the human soul in the service of the Divine. As the synagogue was the structural invention of Judaism, so the concept and practice of prayer was an innovation of Judaism. It has a place both in the life of the individual and in the life of the community.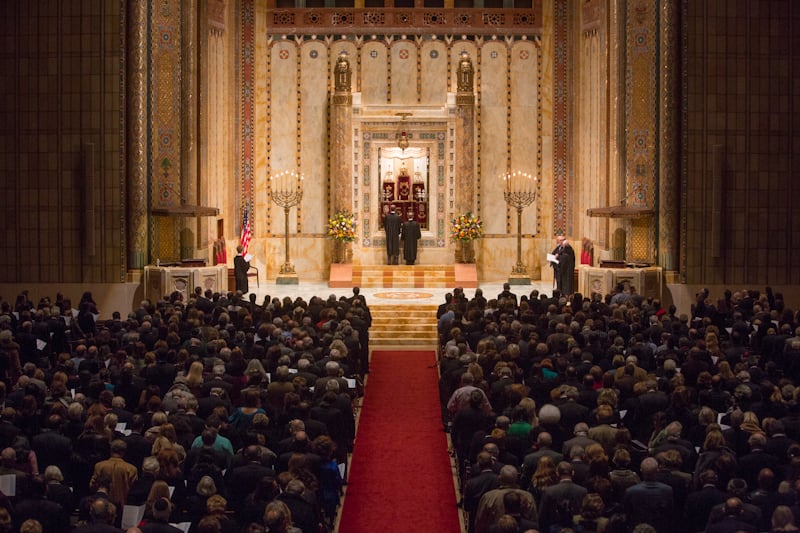 Prayer within the context of the community
—
t'fillah b'tzibbur
— is the ideal form of Jewish worship. Judaism recognizes that prayer is the sense of holiness best felt and appreciated within the context and environment of fellow worshippers. More so, prayer in this manner connects us to the terrestrial community around us, and it relates us to the Heavenly community beyond us.
The environment and appreciation of prayer and worship should not be confused with the enjoyment of entertainment or the experience of therapy. As God is understood as total otherness, so the act of worship can be sensed as an experience of otherness.
It is unfortunate that too many in our time believe that the worship experience consists of the clergy as performers, the congregation as the audience and God as the prompter. In a more theologically correct understanding of worship, it is God who is the audience, the members of the congregation who are the performers and the clergy who are the prompters. And because it is the Holy One who is really the audience, the ultimate challenge of prayer is not merely in reciting it but in living it to what it demands.
Prayers should not be pleasing to us, but rather our actions — resulting from those prayers — should be pleasing to God. It's not enough merely to pray. We must live up to the experience.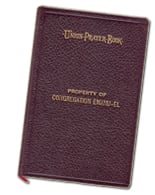 NOTE:
Among the things that are unique about Temple Emanu-El is its continued use of the
Union Prayer Book
in its worship. Conceived in the late 19th century by the growing Reform Movement in America, the
Union Prayer Book
(ultimately revised several times) is a work that combines the essence of Jewish tradition along with a spirit of classical dignity. By evoking the feeling that prayer is truly different, use of the
Union Prayer Book
is an attempt to reach a mode of thinking and feeling that transcends the ordinary here and now and that seeks the realms of the sublime.
Back to Worship