---
After the Yom Kippur morning service, learn, study and reflect in one of the study sessions led by scholars of the temple. Participation is open to all congregants and their guests. Sessions are held from 12:30 PM to 1:30 PM.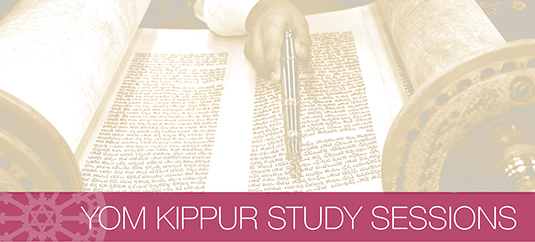 Immersing Ourselves in the Waters of Jonah: A Text Study
Rabbi Sara Sapadin, Adjunct Rabbi
Dive into one of the most captivating, enigmatic and profound stories of our tradition. Together we will mine the depths of this text, as we follow our powerful yet petulant hero on the journey of a lifetime. More than just a parable of repentance, Jonah is a story about humanity and our shared strivings, struggles and frailties. Which parts of his journey speak to our experience on Yom Kippur, and which parts speak to the collective human condition? Come and discover!
---
Holy Doubt: The Wisdom of Kohelet
Rabbi Bruce Block
Can religious doubt be good for your spiritual health? The author of
Kohelet
(Book of Ecclesiastes) grapples with this question as he reflects on his life and his search for its meaning. As we examine our own lives on Yom Kippur, we will consider whether this biblical book ends in affirmation and explore how our own religious doubt might lead to spiritual growth.
---
What Is This Thing Called God?
Rabbi Philip Hiat
Abraham invented God; Moses identified God's characteristics; and Joshua socialized God in defining how we should act toward God and each other. Each step helped the Jews evolve from a cult to a faith. So, what is this thing called God?
---
Museum Objects and the Stories They Tell
Warren Klein, Curator, Bernard Museum of Judaica
Come explore how the museum collection has developed over the past 20 years. Get a behind-the-scenes look at how the research and scholarship of our collection has grown, and take a peek at some of our recent acquisitions.
Back to Calendar of Services and Programs