---
Just as we receive gifts on Chanukah, we can add meaning to our holiday celebration by giving to the world around us. Feel free to make the most of these handy suggestions from our Religious School...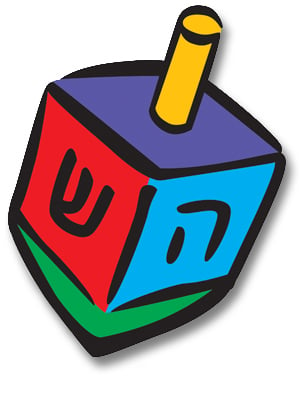 Day 1:
Give your child (children) a book and match it by making a book donation to a local library.
Day 2:
After your child receives his or her favorite new toy, go to a toy store together and pick a new one for a child in need.
Day 3:
Have each member of your family choose a favorite charity and donate some Chanukah gelt (money) to each one.
Day 4:
Gather some canned goods from your home to donate to
New York Common Pantry
, an organization with which our community has a wonderful partnership.
Day 5:
Help New Yorkers stay warm this winter by donating a coat to the
New York Cares
Coat Drive.
Day 6:
Go "green" for the Holiday of Lights by replacing the light bulbs in your home with eco-friendly fluorescent ones.
Day 7:
Give the gift of a kind word. Gather your family around the
chanukiyah
and have everyone share a compliment with each other as you light the candles together.
Day 8:
Turn off the TV, computer, cell phones, iPods and video game systems. Give some time for the family!
For more information about creative Chanukah celebrations, contact the
Religious School
office.
Back to Chanukah at Home