---
Emanu-El welcomes anyone who is interested in learning more
about Judaism and considering conversion.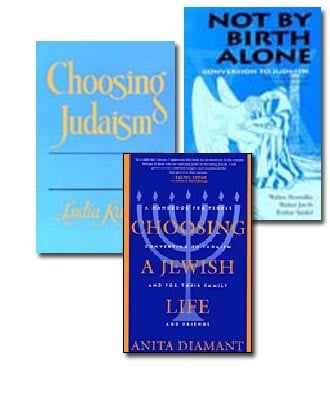 Because each student
comes with a different background, we recommend that prospective Jews-by-choice meet with a rabbi to examine the options available.
Students may choose to begin an introductory course of study through the
Union for Reform Judaism
(see "Introduction to Judaism"), "Derekh Torah" at the
92nd Street Y
or "Judaism 101" and "Judaism 102" at the
Jewish Community Center of the Upper West Side
. Each of the courses requires the student to have a rabbinic sponsor.
Throughout this time of learning and exploration, students are encouraged to live a Jewish life by participating in worship and home celebrations in order to deepen their understanding and identification with Judaism.
Formal conversion rituals may be discussed with our clergy.
For questions about converting to Judaism,
click here
.
Back to Ceremonies & Practices