---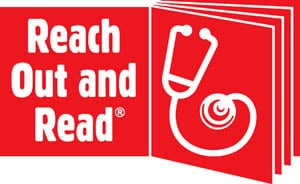 each Out and Read
is a national program started in 1985 to promote literacy by exposing children to books at a young age. Temple Emanu-El is partnering with the General Pediatrics Unit at Mt. Sinai Hospital to provide volunteers from among our Temple members who are interested in reading to children and their families in the waiting room before their appointments. Volunteers are needed weekday mornings and afternoons and must be at least 16 years old.
Volunteers must undergo a screening process required of all Mt. Sinai volunteers. Arrangements can be made to participate in the program to see if it is a good fit for you before making a commitment.
If you have questions or want more information, contact the
Tikkun Olam Committee.
If you are ready to volunteer, then contact Sonia Lugo at Mt. Sinai Hospital: (212) 241-5495 or sonia.lugo@mountsinai.org. Be sure to tell Sonia that you are from Temple Emanu-El.
Back to Volunteering