---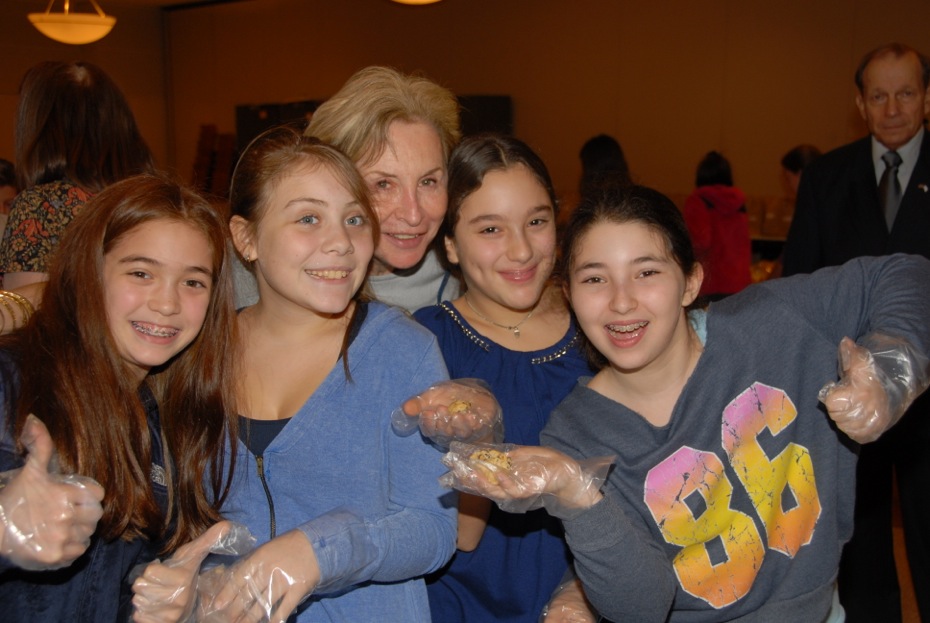 ollowing is a list of projects that have been organized for
Mitzvah Day
on
December 9, 2012
.
CHEMO ANGELS
Create gift bags for women undergoing chemotherapy at
Memorial Sloan Kettering
.
HAPPY BIRTHDAY DOROT
Birthday gifts for
DOROT
seniors will be assembled and wrapped. Each gift will be delivered to a senior, on his or her birthday, by volunteers through our partnership with DOROT.
MAGICAL MEZZUZAHS
Create one-of-a-kind mezzuzahs, with kosher scrolls, to be distributed to seniors through the
Nazi Victims Services of Selfhelp
.
HONORING LADY VETS
Assemble small gift packs for female veterans admitted to the VA Hospital on East 23rd Street.
STITCH'N TIME
Emanu-El's dedicated knitters continue to create beautiful handmade hats, scarves, blanket squares and baby items for various organizations. Stitch'n Time has met monthly since 2006.
BAGEL AND BINGO BRUNCH
Carter Burden
seniors return for a bagel brunch, several games of BINGO with prizes, and a performance by the Emanu-El Junior Choir.
BABY! BABY! BABY!
Fill and wrap diaper bags for teen mothers at the
Inwood House
and gift wrap the hand-knit items created by
Stitch'n Time
, Emanu-El's knitting group.
SWEET TREATS
Volunteers will assemble "treat bags" using donated excess Halloween candy. This year, we will supplement the candy with small toys, and the gift bags will be sent to an elementary school in an area of NYC that was hard hit by Hurricane Sandy.
HAPPY CHANUKAH!
Assemble Chanukah gift baskets for 100 seniors in partnership with
Nazi Victims Services of
Selfhelp
.
KEREN OR
Emanu-El's youngest volunteers will decorate drums for multi-disabled children at the
Keren Or Center in Jerusalem
.
LONE SOLDIER PROGRAM
Volunteers will prepare 50 gift packs for Israeli soldiers in the IDF, distributed through
JAFI
.
HELP FEED THE HUNGRY (Calling All Cookie Bakers!)
Prepare meal bags containing a sandwich, fresh fruit, freshly baked cookies, hardboiled eggs and trail mix for clients of
Yorkville Common Pantry
, DOROT HPP and Jan Hus.
TRIPLE B: BRIDGES BREAKFAST BAGS
Volunteers will assemble "breakfast bags" containing assorted non-perishable items. Bags are distributed to the homeless living under bridges.
BACKPACKS
Create one-of-a-kind backpacks, filled with assorted school supplies, for kids in Africa. This project will be led by the Emanu-El Teen community in partnership with
WISER
, a girls school in Kenya.
IT'S DAVID'S WISH
Wrap the "Winter Wishes" gifts for more than 125 kids from the
Association to Benefit Children
.
SORTING DONATED GOODS
We will sort through winter coats/jackets, toiletries, sporting equipment, musical instruments and other items donated in connection with Hurricane Sandy relief.
BED TRAYS
Decorate and create unique bed trays for kids who spend a great deal of time in their rooms because of physical handicaps. This is a new partnership with
Blissful Bedrooms
.
* List of projects is subject to change
Back to Mitzvah Day