---
Temple members always are welcome to donate
their time in two-hour segments to the library.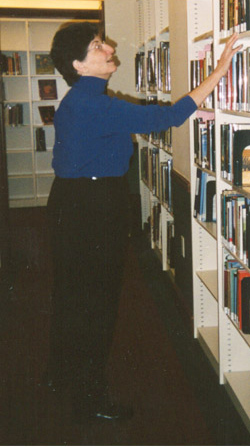 Assistance is needed
in covering books, shelving, preparing books for the shelves or staffing the circulation desk.
The library is open from 9:30 AM to 4 PM (Sunday) and 10 AM to 6 PM (Monday through Thursday) from September through May.
Summer hours generally are from 10 AM to 6 PM (Tuesday through Thursday) and 10 AM to 2 PM (Friday).
The library is closed on most holidays.
Please contact our
Temple Librarian
for more information.
Back to Temple Volunteers