---
Stitch'n Time is a knitting group for Temple members who
would like to knit or crochet items for various organizations in need.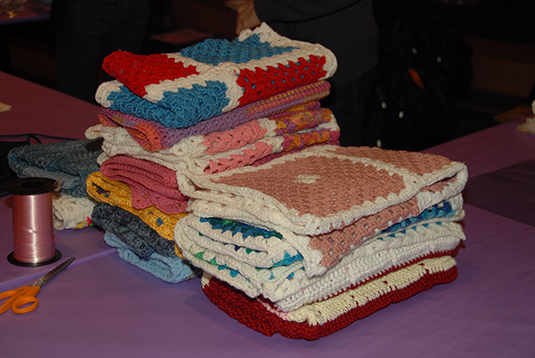 Stitch'n Time
knits warm scarves and caps for clients of the
Sunday Lunch Program
, as well as knitted goods for children and adults in other venues. Both experienced and novice knitters are invited to join us. However, participation is limited to members of the congregation. Instruction is provided for those who need assistance.
Yarn and patterns are provided, but you must bring your own needles (#8).
Stitch'n Time 2015:

January 11 • February 8

April 12 • May 3

June 7 • July 12

August 16 • September 27

October 18 • November 8
Sessions meet from 11 AM to 2 PM.
Light refreshments are served.
If you are unable to join us at the Temple, we can arrange for you to be part of the Stitch'n Time team at home. Just let us know!
QUESTIONS?
Contact
Stitch'n Time
.
Back to Volunteering