---
Pikuach nefesh, the commandment to save a life in jeopardy,
is an imperative of the greatest importance in our tradition and
a mitzvah that takes precedence above all others.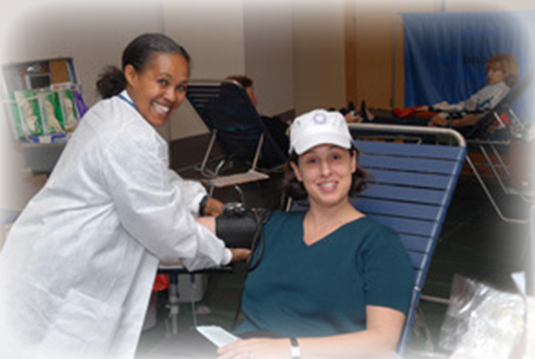 Donate blood
throughout the year at
New York Blood Center
, 310 East 67th Street.
We ask that you use Temple Emanu-El's donor number (2899) when you donate.
Be aware...one pint of blood can help up to five people!
Blood donors must be at least 16 years old, weigh at least 110 pounds and not have donated blood within the prior 56 days.
Sixteen-year-olds must present a signed parental permission form.
(Visit
Can I Donate Blood?
for more information and to obtain the permission form.) People age 76 and older can donate blood if they meet all criteria and present a physician's letter.
Before coming to donate, please be sure to eat at your regular mealtimes and drink plenty of fluids. Also, bring a form of identification with your signature or photo.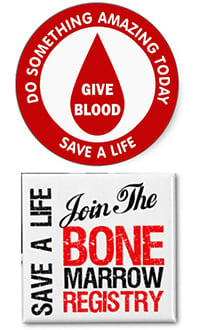 ---
Consider joining
Be the Match
or
Gift of Life Bone Marrow Foundation
.
When you join, you become part of every patient's search for a bone marrow donor. You could be the one to save a life.
Registration is easy:
Confirm that you meet basic registry guidelines. (Donors must be between the ages of 18 and 60 and in overall good health.)

Complete the online form and
order your registration kit.

Follow the instructions in your kit to collect a swab of cheek cells and return the kit.
---
Register with
Renewal
, a Jewish-based, nonprofit organization based in Borough Park that serves as a comprehensive resource for kidney donors and recipients. In addition to matching individuals, Renewal provides financial assistance for transportation expenses, as well as food and lodging for family members wishing to be with the donor, and emotional support from other donors.
Back to Volunteering