---
Sacred communities are those where "relationships with God and with
each other define everything the synagogue does; where ritual is engaging;
where Torah suffuses all we do; where social justice is a moral imperative;
and where membership is about welcoming and engaging both the committed
and the unaffiliated."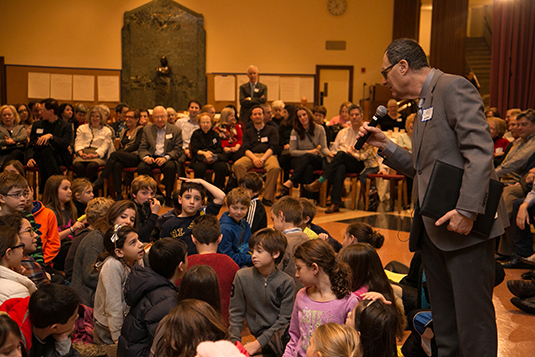 Photo by Nomi Ellison
During the 2014-2015 program year,
Congregation Emanu-El embarked upon a process to envision its role as a sacred community for the 21st century. Twice during the year, we were joined by Rabbi Dr. Larry Hoffman to guide us in this undertaking. Watch here for information about additional visioning events!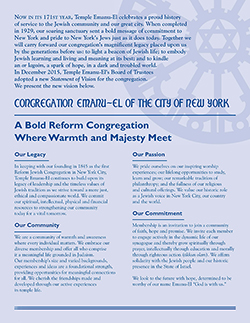 ---
« Read our new Statement of Vision

Listen to Rabbi Hoffman's sermon
"The Legacy of Classical Reform Judaism
and the Promise of the 21st Century" »
(From March 6, 2015)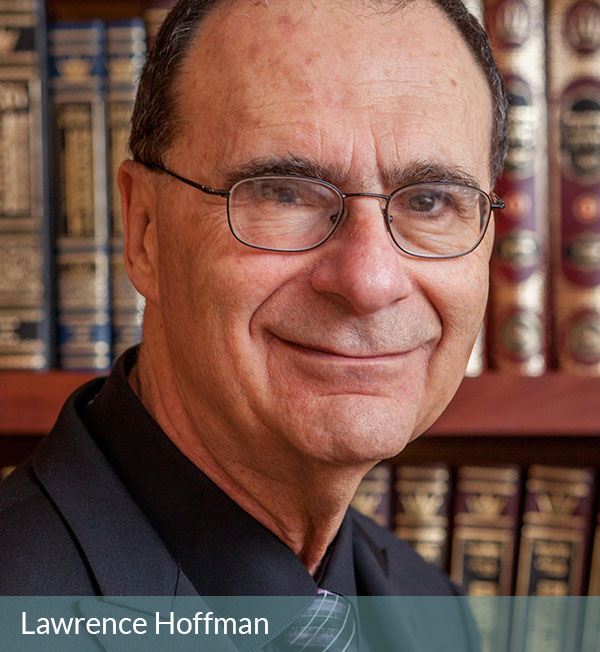 ---
Dr. Hoffman is a co-founder and co-president of
Synagogue Studies Institute
and an award-winning author. He was ordained as a rabbi in 1969 and received his doctorate in 1973, and since then, he has served as professor of liturgy at Hebrew Union College-Jewish Institute of Religion in New York.
---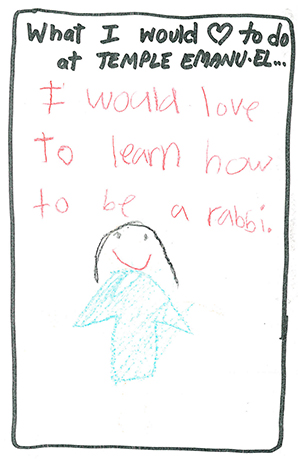 Sabrina, Grade 3
As part of our December 2014 visioning event,
Religious School students were asked to write or draw their responses to four discussion questions. (Click on the image to see a larger version.)
View additional responses here »
Back to Religious School