---
RESCUE: A HISTORY OF THE SOVIET JEWRY MOVEMENT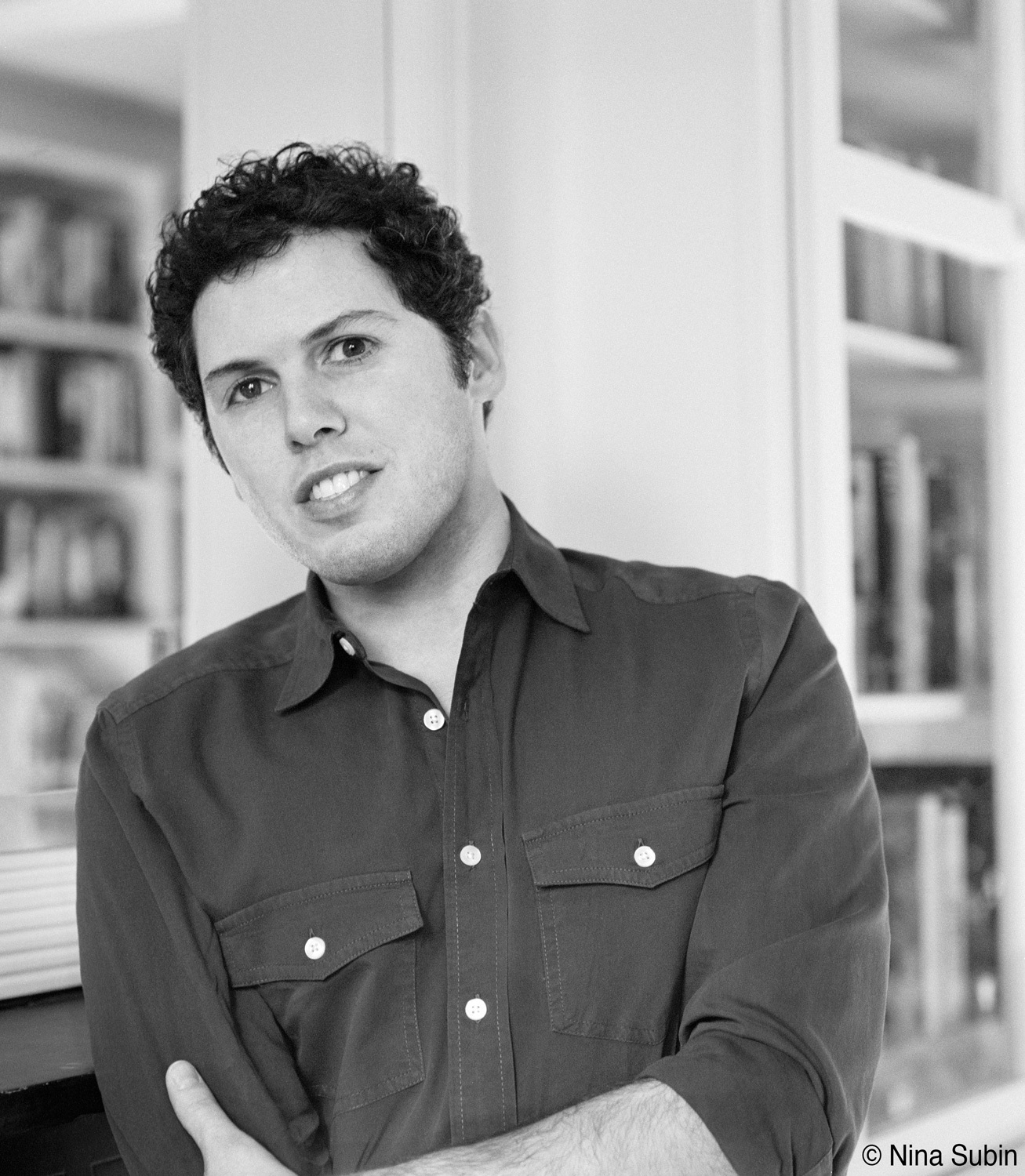 Gal Beckerman
Wednesday, November 2, 2011 • 6:30 PM

AT THE END OF WORLD WAR II, 3 million Jews were trapped inside the Soviet Union. They lived a paradox — unwanted by a repressive Stalinist state yet forbidden to leave. When They Come for Us, We'll Be Gone: The Epic Struggle to Save Soviet Jewry is the astonishing and inspiring story of their rescue. Author Gal Beckerman will talk about the Soviet Jewry movement as a story of redemption, both for the Soviet Jews and for the Americans who fought for their freedom. He will discuss the struggle's long-term impact on both American and Soviet Jews.

GAL BECKERMAN is a reporter at the Forward. He was a longtime editor and staff writer at the Columbia Journalism Review and also has written for The New York Times, The Washington Post, The Boston Globe and The Wall Street Journal, among other publications. He was a fellow at the Alexander von Humboldt Foundation in Berlin and the recipient of a Pulitzer Traveling Fellowship from the Columbia Graduate School of Journalism. When They Come for Us, We'll Be Gone (Houghton Mifflin Harcourt, 2010) is his first book.
DO YOU KNOW WHO THEY WERE?
USING DIGITAL RESOURCES TO SEARCH FOR YOUR JEWISH ANCESTORS

David M. Kleiman
Wednesday, January 25, 2012 • 6:30 PM

DAVID M. KLEIMAN will talk about useful websites to help you explore your family's history. He also will discuss software for recording the information you retrieve.



DAVID M. KLEIMAN is the president and founder of Heritage Muse Inc. and the curator of the Loeb Visitors Center at Touro Synagogue National Historic Site. Mr. Kleiman has been an educator and performer in the folk music field for many years. He currently serves as the vice president of the New York Folk Music Society and performs regularly with the folk ensemble Water Sign.
FAITH & FORM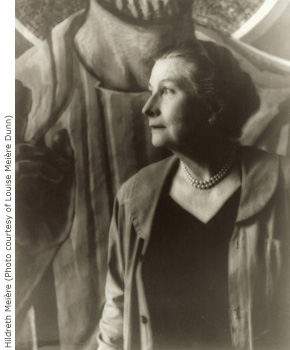 Mark Heutlinger and Elka Deitsch
Thursday, February 16, 2012 • 6:30 PM

HILDRETH MEIÈRE (1892-1961) was a prominent American muralist and mosaicist, whose style was synonymous with Art Deco. She found her muse in monumental buildings: Their domes, ceilings, walls, windows and floors were her canvas. Her commissions are very well recognized and include several New York City attractions, such as the Red Banking Room at One Wall Street, the lobby of the Walker Lispenard Building and the 50th Street façade of Radio City Music Hall, as well as Temple Emanu-El.

Temple Administrator Mark Heutlinger and Senior Curator Elka Deitsch, of the Herbert & Eileen Bernard Museum at Temple Emanu-El, will lead a tour of the Main Sanctuary (Fifth Avenue at 65th Street) and the mosaics of Hildreth Meière. This event is held in conjunction with the exhibition Walls Speak: The Narrative Art of Hildreth Meière at MOBiA (Museum of Biblical Art).

Download an article from the Wall Street Journal and view a slideshow of images.
GUIDED TOUR OF WALLS SPEAK: THE NARRATIVE ART OF HILDRETH MEIÈRE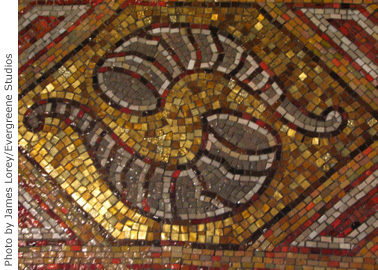 Thursday, February 23, 2012 • 11 AM
Location: MOBiA (Museum of Biblical Art),
1865 Broadway at 61st Street
THIS EXHIBITION PRESENTS the liturgical work of Hildreth Meière (1892-1961), who was one of the best known and most prolific Art Deco muralists of the 20th century. Recognized during her lifetime for both her liturgical and secular work, Ms. Meière completed more than 100 commissions from 1922 to 1961. Working in various media, she created altarpieces and designed decoration for the walls and apses of St. Bartholomew's Church and Temple Emanu-El in New York City, the Cathedral Basilica of St. Louis and the National Cathedral in Washington, D.C. Walls Speak will show the evolution of these and other of Meière's liturgical works, commission by commission, to elucidate the artist's creative process.
Advance registration is required. RSVP to the Bernard Museum.
RADICAL AMAZEMENT: MUSINGS ON MUSEUMS AND THE BELOVED COMMUNITY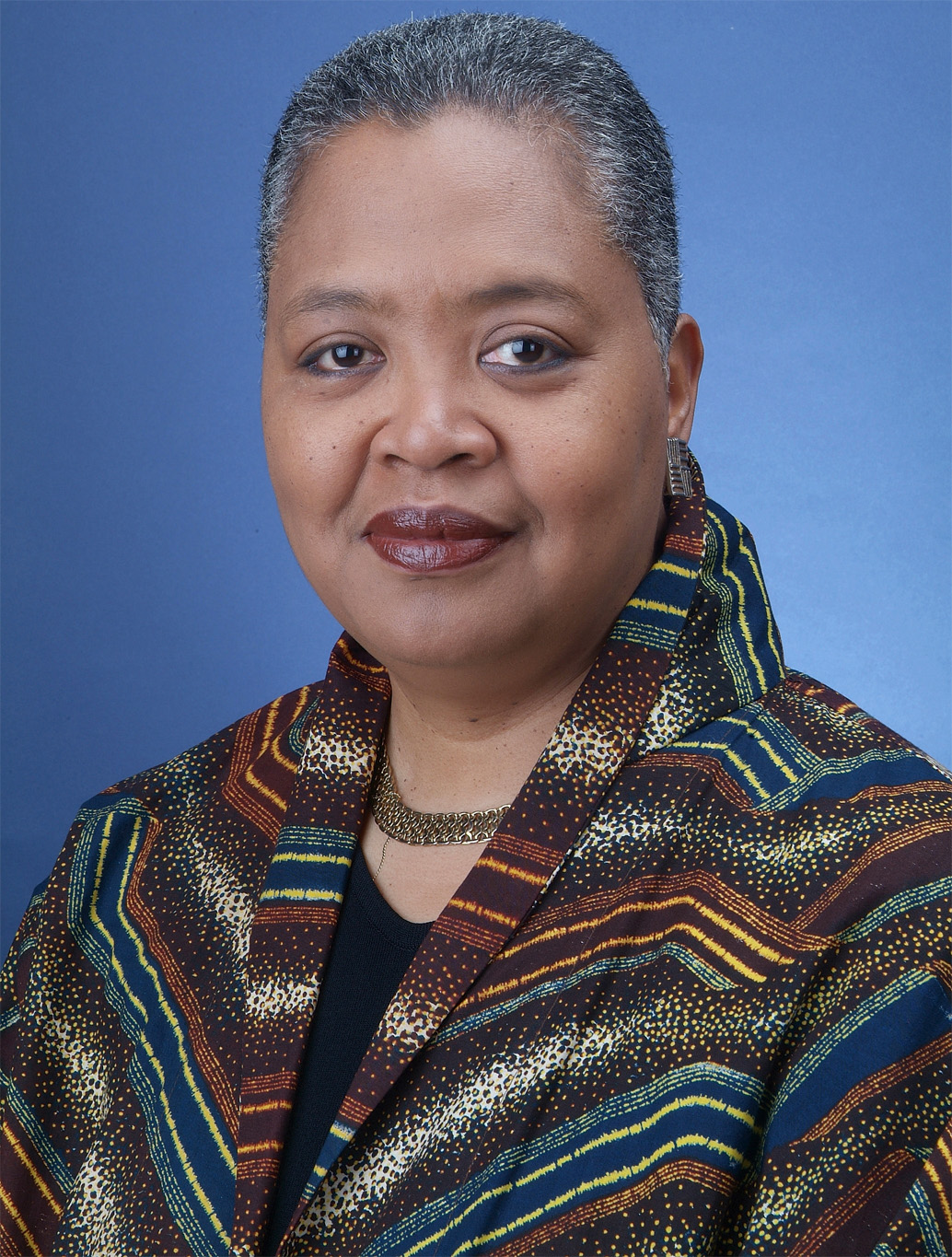 Kinshasha Holman Conwill
Monday, March 5, 2012 • 6:30 PM



THE HISTORICAL FRIENDSHIP between Rabbi Abraham Joshua Heschel and the Reverend Dr. Martin Luther King Jr. during the 1960s was a touchstone of the Freedom Movement in the United States. Forty years later, two museums have emerged that embody the hopes and dreams of a people and resonate with the aspirations of these two spiritual leaders. The National Museum of American Jewish History opened on Independence Mall (Philadelphia) in 2010; the National Museum of African American History and Culture (NMAAHC) is scheduled to open on the National Mall (Washington, D.C.) in 2015. A core challenge of both museums is to make the very specific stories of a people central to the American story. This talk will discuss that challenge through the lens of the NMAAHC and discuss the connections to its sister museum.


KINSHASHA HOLMAN CONWILL is deputy director of the Smithsonian's National Museum of African American History and Culture. She is an internationally renowned consultant on museum management and policy, as well as a lecturer-writer on art, culture and museums. As director of the Studio Museum in Harlem, she organized more than 40 major exhibitions. She also serves on major museum boards and arts advisory committees, including the Provisions Library and the American Association of Museums.

This event is co-sponsored by the Women's Auxiliary. A wine-and-cheese reception will follow. There is no charge, but reservations are required by February 29.
COOKING WITH LOVE AND TRADITION:
STORIES AND LESSONS FROM HOLOCAUST SURVIVORS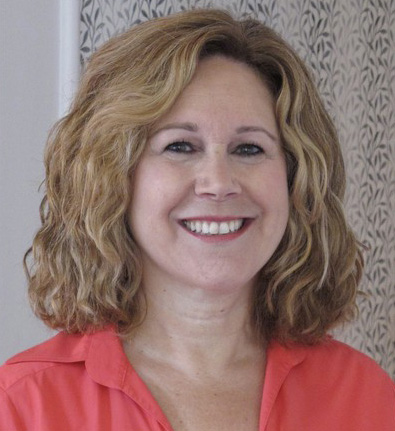 June Feiss Hersh
Monday, March 19, 2012 • 6:30 PM

JUNE FEISS HERSH, author of Recipes Remembered: A Celebration of Survival, will talk about her interviews with Holocaust survivors and their families as she searched for favorite recipes. She will be emphasizing recipes from the cookbook suitable to serve during Passover. Samples of dessert recipes will be served. All proceeds from the book are donated to the Museum of Jewish Heritage.

JUNE FEISS HERSH graduated magna cum laude from the University of Pennsylvania with a degree in elementary education and a minor in journalism. She taught at the Solomon Schechter Day School in White Plains, N.Y. Other ventures have included founding Fancy Schmancy, a children's boutique clothing business, and joining the family business, Murray Feiss Lighting. Upon selling the family company, she embarked on a new career as a cookbook author. Recipes Remembered is her first book; The Kosher Carnivore (St. Martin's Press) will be published in September 2011.
BEZALEL: ART, CRAFT AND NATIONAL IDENTITY IN JERUSALEM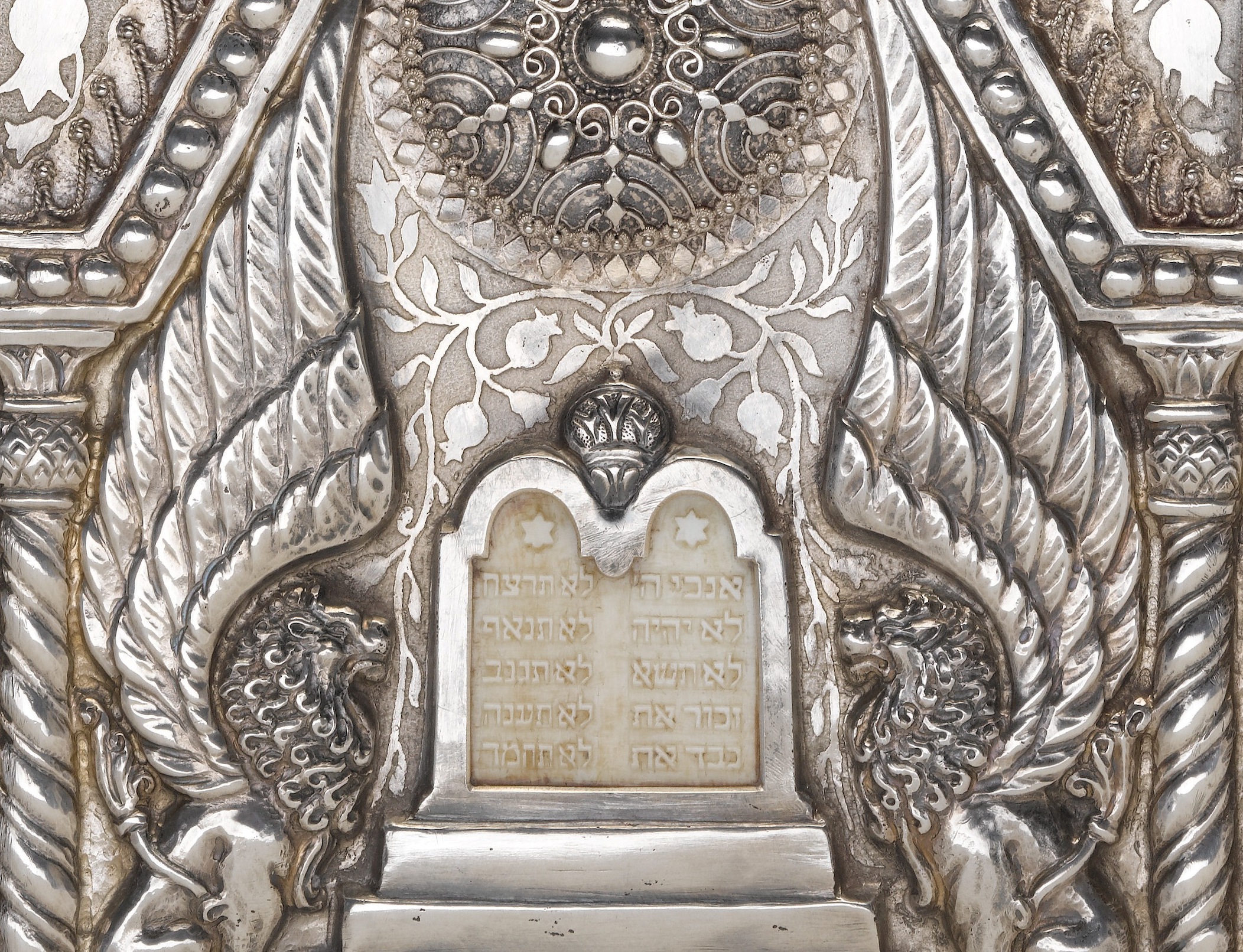 ON VIEW through August 31, 2012
OPENING EVENT: Thursday, March 22, 2012

THIS EXHIBITION will bring to life the early years of the Bezalel School of Arts and Crafts and the network of artisanal workshops that helped to create a new Jewish and Zionist artistic aesthetic in early 20th century Jerusalem.

Founded in 1906 by Boris Schatz, the Bezalel School was named for the artisan chosen by God in the Hebrew Bible and was comprised of more than 30 different workshops specializing in carpet-weaving, silver design, wood and ivory carving, and other skills. E. M. Lilien, Ze'ev Raban and Meir Gur-Arie were among the school's distinguished artists.

Both the secular and sacred worlds of Jewish life were represented in the academy's output of artillery-shell vases, coffeepots, rugs and ashtrays, as well as silver prayer-book bindings, menorahs and illustrated sacred scrolls. These objects combined to create a graphically stunning narrative of Jewish history that gave the burgeoning nation a visual identity, both at home and around the world.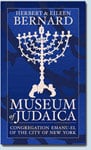 The mission of the Herbert & Eileen Bernard Museum of Judaica is to examine and engage with the intersections of Jewish history, culture and identity.
ILLUMINATING PASSOVER: A HISTORY OF THE ART OF
THE HAGGADAH FROM MEDIEVAL TO EARLY MODERN TIMES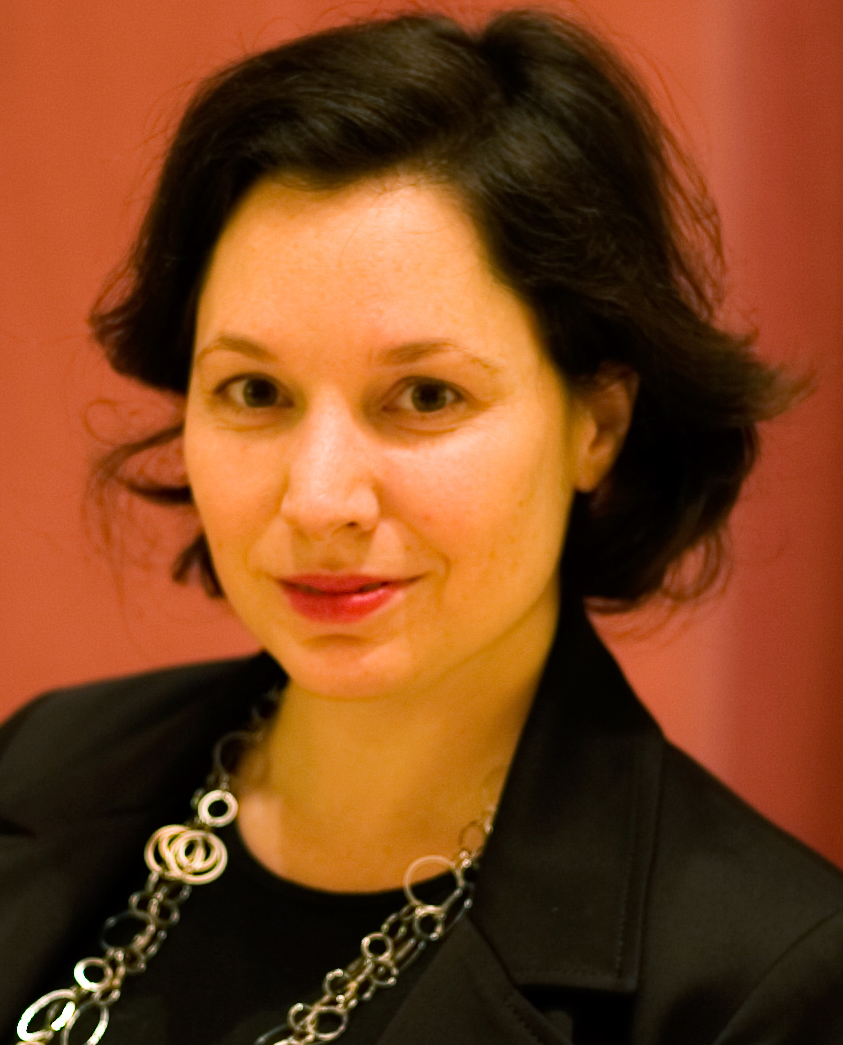 Elka Deitsch
Tuesday, April 3, 2012 • 10:30 AM

OVER THE CENTURIES, the text and images of the Passover Haggadah have been in continuous dialogue. Illustrations of the Passover story provide graphic instruction and commentary, often revealing contemporary customs and perspectives, as well as artistic traditions. This lecture will take you on a visual journey from the 13th century, when lavish manuscripts were illuminated by masterful scribes and artists, to the advent of printing in the 15th century, and into the early modern period, which witnessed a revival of manuscript production.


This event is co-sponsored by the Women's Auxiliary. Attendance is free and open to all Temple members, but reservations are required by March 29.
BEZALEL: THE FOUNDATIONS OF ISRAELI ART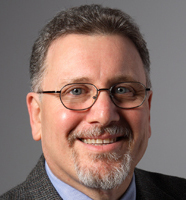 David Wachtel
Sunday, April 22, 2012 • 10:30 AM
(Bagels and coffee at 10 AM)

IN THE EARLY YEARS of the growth of Zionism, nearly half a century before the foundation of the State of Israel, a new artistic movement arose in Jerusalem. Bridging the gaps between secular and sacred and between the political and cultural strains of the Zionist endeavor, the Bezalel School would develop its characteristic style, which would serve as the point of departure for the development of nearly everything we today call "Israeli Art."

DAVID WACHTEL is senior consultant for special collections at the Library of the Jewish Theological Seminary (JTS). He also is a member of the faculty of JTS's "Context" program, has taught at the Skirball Center for Adult Jewish Learning at Temple Emanu-El and, since 2004, has served as a consultant at Sotheby's auction house. He has curated exhibitions at the Herbert & Eileen Bernard Museum as well as at JTS. His most recent exhibition was the widely acclaimed Three Faiths: Judaism, Christianity and Islam at the New York Public Library.

This event is sponsored in conjunction with
the Harry G. Friedman Society of Judaica Collectors.
Back to Museum