---
Founded in l845, Temple Emanu-El has a long and distinguished history of service both to the Jewish people and to the general community.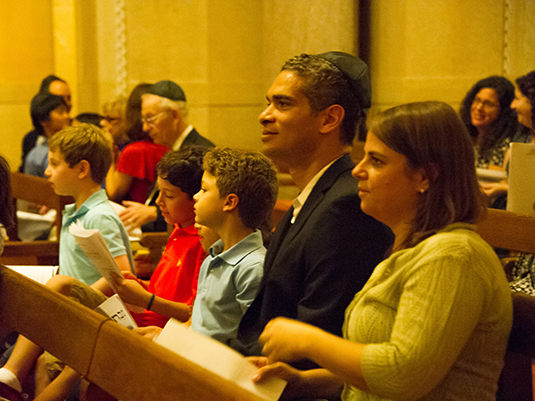 Our programs are
multidimensional and include not only a worship experience that is unique in Jewish life but also activities that are social, educational and communal in nature.
Most significant is the fact that we are a Reform congregation and that we take with great seriousness what we feel is a special responsibility to meet a wide variety of individual needs on a very personal level. Guided by tradition on the one hand, but not bound by it on the other, we offer avenues of approach to Jewish life and ritual in a manner that seeks to support, sustain and strengthen the personal feelings, as well as the collective commitment of our membership.
Ultimately, our mission is to take the individual spark of every one of our members and to transform it into a warm and exciting flame of Jewish learning and Jewish living.
Back to Membership