---
Temple Emanu-El's Full Family Membership enables parents to sit together with their children during services in an assigned seat at an attractive membership rate.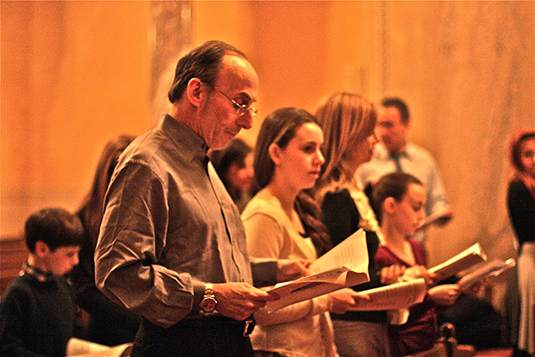 In recent years,
an increasing number of Temple members have expressed an interest in experiencing the inspiration and beauty of the High Holy Days at Emanu-El with their children as a family. New members and current members alike have asked about a manageable and affordable means whereby parents can sit with their children and share the worship experience, not only at the afternoon Family Worship services, which are geared toward young children, but also at our regular High Holy Day services.
With the
Full Family Membership
, available seats in the Leon Lowenstein Sanctuary will be assigned to each parent and each child between the ages of 5 and 21. This membership will be available at a special dues level of
$3,180 for two-parent families
and
$1,820 for single-parent families
, regardless of the number of children.
If you would like to discuss the
Full Family Membership
and the possibility of modifying your current membership level, or if you have questions about attending High Holy Day services, please contact our
Membership Coordinator
, or call
(212) 744-1400, ext. 314
.
We sincerely hope that in offering the
Full Family Membership
, your family's worship and community experience at Congregation Emanu-El will be enriched and best accommodated.
Back to How to Become a Member