---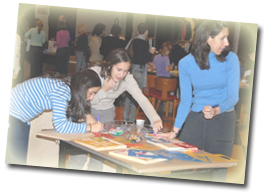 he act of performing a mitzvah is more than undertaking a "good deed." It is a responsibility one takes on as a Jewish adult. As such, it is a building block of Jewish society. By taking on this obligation with other like-minded individuals, we build caring and resilient communities.
We are called both as individuals and as a people to this eternal and sacred task of
tikkun olam
, working to make the world a better place for ourselves and for those who will come after us.
It is only natural that as a child prepares to become a bar or bat mitzvah, the process heightens a family's commitment to this responsibility. At Congregation Emanu-El, we encourage students and their families to join with other members of our community to engage in the doing of mitzvot through any or all of these routes:
Back to Bar & Bat Mitzvah