---
The annual Teen Benefit, raising money for American Jewish World Service, is planned and run by the teenagers of the Teen Benefit Committee at Emanu-El.
All teens, regardless of if they are members of Emanu-El, are invited to attend.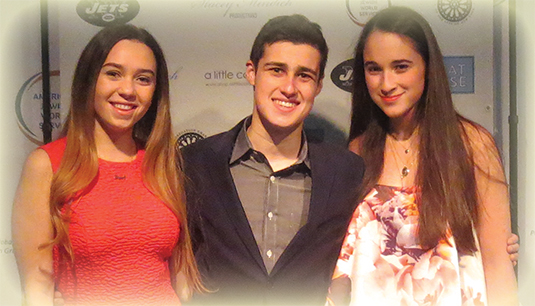 Want an "in" to the biggest party of the year?
Then be a part of a project that's making a difference across the globe! Created by Emanu-El teens, the Teen Benefit is completely planned, produced and attended by teens.
Over the last six years, the Teen Benefit has raised more than $120,000 for
American Jewish World Service
.
All high school students are eligible to become part of the planning committee.
In 2015, proceeds benefitted AJWS' emergency
relief campaign for Ebola and earthquake relief in Nepal.
Committee members attend monthly meetings, work on their designated responsibilities (such as choosing a venue and soliciting donations), present ideas to the committee and sell tickets. The Teen Benefit Committee works hard throughout the year, and monthly group dinners and a successful spring event make it all worthwhile.
The first meeting to plan the 2016 Teen Benefit will be on Sunday, September 20, 2015, at 4 PM
. Join us and help plan a fabulous, meaningful event! You are welcome to bring friends, including those who are not members of Emanu-El, to join the committee.
Persons or companies interested in making an in-kind donation to support the Teen Benefit should contact
Missy Bell,
program director of Youth Learning and Engagement:
mbell@emanuelnyc.org
or
(212) 507-9529
. Donors will be recognized! Companies who donate will have their logo featured on the benefit website and on the step-and-repeat (the backdrop where the teens take photos). Individual congregants who donate can be listed (if they wish) in our article about the benefit that will be in the June bulletin.
Back to Tweens and Teens