---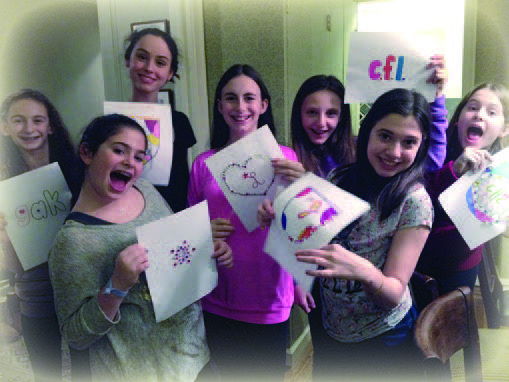 ROSH HODESH:
IT'S A GIRL THING!
For girls in sixth grade
and seventh grade
ROSH HODESH
is:
An ancient Jewish holiday marking the new moon and new month


A time when Jewish girls and women gather to celebrate


A "girls only" group that meets monthly on or near the new moon to munch, talk, do ritual, learn, and feel comfortable, Jewish and good about ourselves
Rosh Hodesh: It's a Girl Thing!
meets one Sunday evening a month.
For more information, contact
Missy Bell
.
---
ISH
For guys in eighth grade
Led by Rabbi Benjamin Zeidman,
ISH
(pronounced
ee-sh
) is a new, cutting-edge program specifically for Jewish eighth grade guys. We are one of just a few sites around the country offering this new program that involves games, movies, TV and looking at what it means to be a Jewish man. Ish is about friendship, hanging out, eating, chilling and learning about who we are as guys. We won't just be sitting in a classroom. Instead we'll be making meaningful friendships, relating to our Jewish heritage and dealing with the expectations society puts on us. Here's your chance to have a great time, connect with friends new and old, and help be part of an exciting new program!
Ish
meets one Sunday evening a month. For more information, contact
Rabbi Zeidman
Back to Youth & Young Adults