---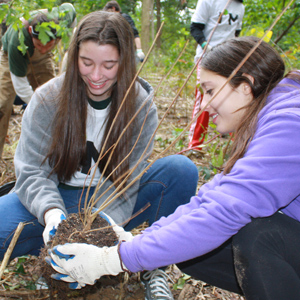 Dirty Hands…Good for the Soul!
Emanu-El's Senior Youth Group (SYG) kicked off an exciting year of events with a tree-planting day on October 23, 2011. Together with other volunteers, the Emanu-El teens planted 1,800 trees in Raoul Wallenberg Park in the Bronx. The tree-planting was organized by MillionTreesNYC, which just passed its landmark goal of planting 500,000 trees throughout the five boroughs.
MillionTreesNYC
is working to plant one million new trees by 2012. The teens had a great time getting their hands dirty and directly participating in this citywide project.
(Click on the photo to view additional images.)
Stay tuned for information about an Earth Day event, when the SYG may have the opportunity to take care of the trees they planted and do other great community-service work outside!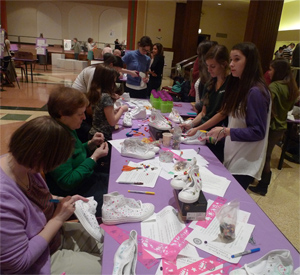 Mitzvah Day 2011
Continuing its year-long commitment to community service, the Senior Youth Group coordinated two booths at Temple Emanu-El's
Mitzvah Day
on November 23, 2011. The teens helped volunteers make care packages for collect students; 62 students from foster homes will receive food, drinks and school supplies from the Emanu-El community. SYG board members also suggested the idea of decorating and donating shoes through Soles4Souls, a Nashville-based charity that collects shoes and distributes them to people in need, regardless of race, religion, class or any other criteria. The teens helped kids and adults decorate 30 pairs of sneakers, giving a personal touch to this meaningful gift. The teens were excited to support such an important and exciting day!
(Click on the photo to view additional images.)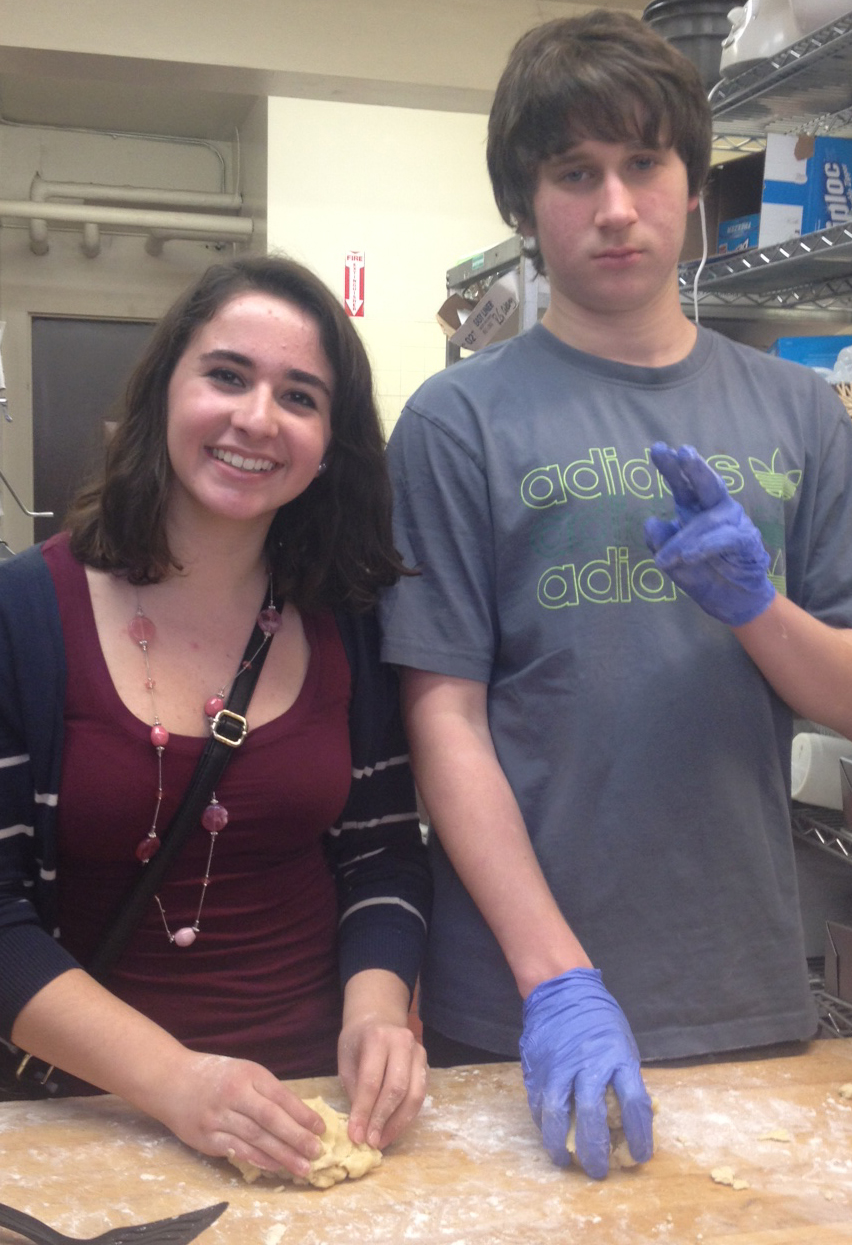 Social Justice Day
On Sunday, December 11, 2011, Temple Emanu-El's Senior Youth Group (SYG) participated in
NFTY-NAR's (North American Federation of Temple Youth — New York Area Region)
Social Justice Day, along with approximately 100 other Reform Jewish teens from New York City, Long Island and Westchester. The teens spent the day learning about economic and racial justice and discussing how they can combat these issues. They also participated in hands-on service projects, including baking cookies for local food pantries and making blankets for local homeless shelters. The day was a fun and meaningful experience!
Back to Senior Youth Group