---
Start where you are. Get anywhere you want to go...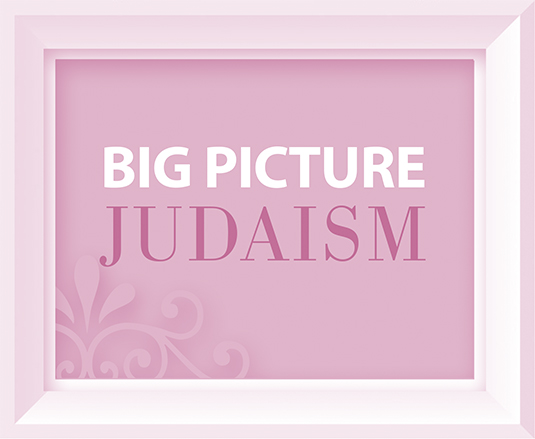 How We Got Here: Judaism in America, 1654–2014
Yitzchak Schwartz
The William Rosenwald and Ruth Israels Rosenwald Course in Contemporary Jewish History
Monday, April 28; May 5, 12, 19; and June 2, 9, 2014 • 6:30 PM to 8 PM
The 23 Jews that settled in New York
in 1654 could never have predicted the rise of present day Hasidic Boro Park. Learn how Jewish religion developed in the United States over the last four centuries from Dutch New Amsterdam to New Age Kabbalists and Chasidic Rabbis. Explore the historical and cultural development of Reform, Conservative, and Orthodox Judaism, as well as their major offshoots. Discover how these movements evolved and how everyday American Jews came to think about and experience religion in completely new ways through the centuries.
YITZCHAK SCHWARTZ is a graduate student in history and art history in New York City, whose research focuses on Jewish religion and how it has been understood on a popular level in the modern period. He is especially interested in popular ideas about religion and their relationship to religious change and religious art, and he has worked on various museum exhibitions focusing on Jewish and Samaritan art from the ancient to modern periods. He is currently a lecturer at the Metropolitan Museum of Art and the Cloisters, where he gives gallery talks and tours about the art of Medieval Europe.
Register NOW »
---
Jewish Acculturation and Assimilation Through the Ages
David Kraemer
Tuesday, April 29; May 6, 13, 20, 27; and June 10, 2014 • 6:30 PM to 8 PM
Leaders of the Jewish community
often react with alarm at reports of "assimilation" among contemporary Jews. But there is little that is new to the story of assimilation. Jews throughout history have lived within and adopted significant elements of their local cultural environments. Study earlier examples of Jewish acculturation in places like ancient Babylonia, medieval Spain and France, early modern Poland, and even in the traditional "old country" of Eastern Europe. Discover how Jews have "made themselves at home" in local cultures and how this process has enriched and strengthened Judaism through the ages.
NOTE:
This course will take place at our Skirball satellite SAJ (Society for the Advancement of Judaism), located at 15 W. 86th Street, NYC.
DAVID KRAEMER, Ph.D., is professor of Talmud and Rabbinics at Jewish Theological Seminary, where he is also Joseph J. and Dora Abbell Librarian, overseeing the greatest collection of Judaica in the Western world. Among his many publications is his recently published Jewish Eating and Identity Through the Ages (Routledge, 2008).
Register NOW »
---
Parashat HaShavua — The Weekly Torah Portion
Dr. Regina Stein
The Harrison S. Kravis Course in Jewish Studies
Wednesday, April 23, 30; May 7, 14, 21, 28, 2014 •
12:30 PM to 2 PM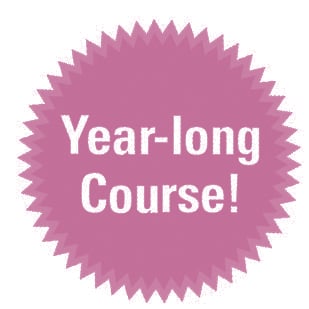 Jews mark each week of the year by referring to the Torah portion read in the synagogue that week. In the course of one full year, explore excerpts from each week's Torah reading, using both traditional and contemporary methodologies. Raise questions and seek explanations from a wide variety of sources: from the first century allegory of Philo in Alexandria, to the critical works of contemporary American and Israeli scholars; from medieval Rabbinic commentaries, to the light shed by archaeological discoveries and other modern disciplines. "The Torah has seventy faces," said the rabbis, speaking of the diversity of interpretations. Strive to appreciate the beauty in each face we encounter.
NOTE:
Each semester can be taken independently.
New and returning students are welcome.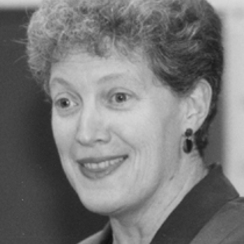 DR. REGINA STEIN
is the scholar-in-residence at the Museum at Eldridge Street. She has taught for the Wexner Heritage Foundation, CLAL and the Bronfman Youth Fellowships in Israel, as well as at the Academy for Jewish Religion, JTS, Temple University and the Pardes Institute of Jewish Studies in Jerusalem. Dr. Stein is formerly the national director of the Hadassah Leadership Academy.
Register NOW »
---
From Ancient Synagogues to Marc Chagall: Jewish Art Across Time
Yitzchak Schwartz
Thursday, April 24; May 1, 8, 15, 22, 29, 2014 • 6:30 PM to 8 PM
Millennia before the invention of writing,
people used images and objects to express ideas. Study Jewish art from ancient Israel to modern times, and discover the many ways Jewish people and their ancestors used various artistic creations to express who they were and what they thought about the world around them. From Bronze Age pottery to abstract expressionism, uncover an essential aspect of Jewish heritage while learning about the evolution of Jewish selfexpression through material culture.
NOTE:
This course will take place at our Skirball satellite Temple Israel,
located at 112 E. 75th Street, NYC.
Register NOW »
---
Back to Skirball Center