---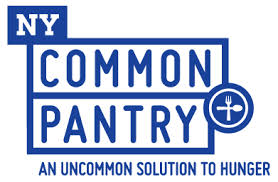 As in past years, our weekly tzedakah collection begins with the Yorkville Common Pantry, a food pantry with which Emanu-El has had a long history of involvement. In 2012, our students raised $1,485.10 for this important local organization.
s the largest, nonsectarian, neighborhood-based provider of emergency food in New York City,
Yorkville Common Pantry
serves meals — more than 2 million last year — to all who come seeking relief from hunger. The pantry was founded in 1981 by a coalition of East Side churches and synagogues, including Congregation Emanu-El.
While fighting hunger is, and always will be, the pantry's major goal, YCP also offers services to meet clients' needs for shelter, hygiene and health care. Pantry efforts are accomplished through five programs:
24|7 YCP is an acute emergency food-assistance program designed to meet the critical hunger needs of families and individuals 24 hours a day, 7 days a week.
The Food Pantry Program distributes nutritional grocery packages to between 1,600 and 1,800 needy families every Thursday and Saturday.
Project Dignity works with up to 50 homeless clients weekly to help them obtain housing, jobs, entitlements, substance abuse treatment or other medical and social services, as well as such basic needs as food, haircuts, mail service, laundry.
The YCP Hot Meal Program provides breakfast Monday through Friday for 220 individuals (sometimes even more on pancake day!) and dinner on Mondays, Wednesdays and Fridays for another 200 people.
CookShop classes, with a curriculum courtesy of Food Bank for NYC, are hands-on, interactive nutrition education workshops offered to Pantry families to address the prevalence of diabetes and obesity in the Harlem community. YCP also offers Kids CookShop, a program specifically tailored to for children, on Saturdays.
Back to Tzedakah