---
Sharsheret, Hebrew for "chain," is a national not-for-profit organization supporting young women and their families, of all Jewish backgrounds,
facing breast cancer.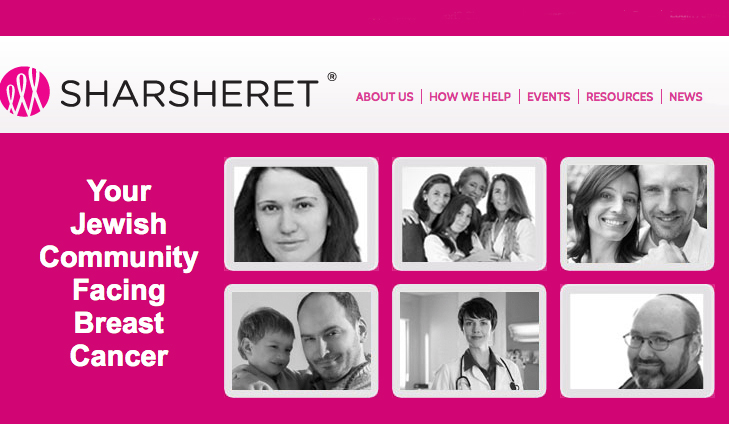 For our second collection
of 2014-2015, students donated $1,207.42 through the end of April.

Sharsheret's mission is to offer a community of support to women diagnosed with breast cancer or at increased genetic risk, by fostering culturally relevant individualized connections with networks of peers, health professionals and related resources. Since its founding in 2001, Sharsheret has responded to more than 25,000 breast cancer inquiries, involved more than 1,750 peer supporters and presented more than 250 educational programs nationwide.
Sharsheret supports young Jewish women and families facing breast cancer at every stage — before, during and after diagnosis. It helps women and families connect in a way that feels most comfortable, taking into consideration their stage of life, diagnosis or treatment, as well as their connection to Judaism. Sharsheret also provides educational resources, offers specialized support to those facing ovarian cancer or at high risk of developing cancer, and creates programs for women and families to improve their quality of life. All Sharsheret's programs are open to all women and men.
Learn more »
Back to Tzedakah