---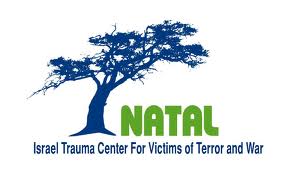 Our final collection of 2012-2013 resulted in more than $850 raised for this organization.
ATAL, Israel's Trauma Center for Victims of Terror and War
, is an apolitical nonprofit organization established in 1998 with the aim of increasing public awareness of National Psychotrauma caused by the Israeli-Arab conflict. This form of trauma differs from other forms, as it is the result of Post-Traumatic Stress Disorder (PTSD) stemming from national traumas.
Individuals suffering from combat stress, people injured in terrorist attacks, children who have lost their parents, parents who have lost their children, and brothers and sisters who have lost siblings in military operations or terrorist attacks are all too common in Israel. When these individuals overcome their initial shock and return to their normal daily routines, they remain in a state of pain and suffering. These individuals will forever pay the price of the Arab-Israeli conflict, and it is up to us to extend a hand and help them overcome their tragedies.
---
NATAL's Vision:
---
Back to Tzedakah