---
Now known as American Friends of Magen David Adom with its national headquarters in New York City, the organization has celebrated more than 70 years of supporting the vital work of Magen David Adom in Israel.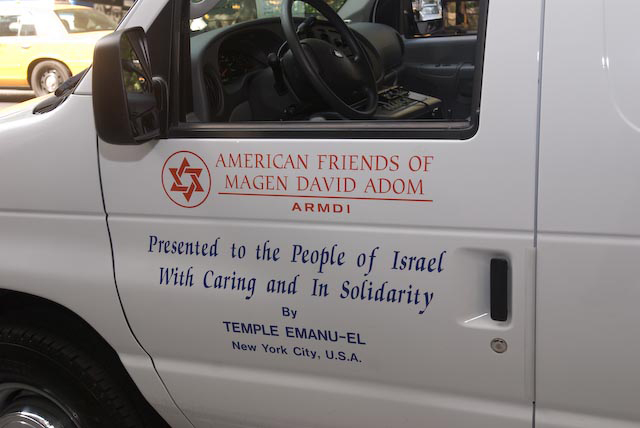 As of the end of April 2012,
students raised $660.77 for American Friends of Magen David Adom.

Today, MDA and its team of trained volunteer and professional medical responders depend on AFMDA support to provide the entire nation's pre-hospital emergency needs, including medical, disaster, ambulance and blood services. The MDA National Blood Services Center, located in Ramat Gan, provides 100 percent of the blood requirements of the IDF and 95 percent of the blood needs for Israeli hospitals and the general population.
Back to Tzedakah