---
Our annual trip for Emanu-El high school students provides an extended,
intense and meaningful experience that builds strong friendships and shared values
like no other program can.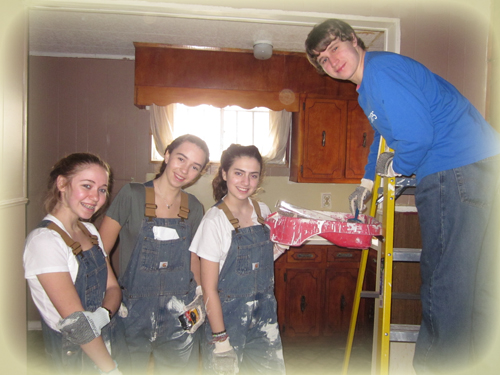 In 2009,
we traveled to New Orleans to help rebuild a great American city. In 2010, we volunteered in New York City. In 2011, we traveled to the Religious Action Center in Washington, DC. In 2012, we helped rebuild houses in Birmingham, Ala., that were damaged by tornadoes. And, in 2013, we crossed the pond to London.
In 2014, we'll return to New Orleans so that all of our high school students will have had the chance to help this community that still is suffering the consequences of Hurricane Katrina, more than eight years later. Travel to New Orleans with your friends for a weekend of community service, culture and fun. Help re-build homes in low-income neighborhoods. Visit Tulane University and see what Jewish life on campus is like. Shop for masks in the French Quarter, listen to live jazz music, and enjoy beignets at the famous Café du Monde. We will leave after school on Friday and return on Tuesday evening.
---
Friday, February 14, 2014 – Tuesday, February 18, 2014
Fee: $900 per person
---
INTERESTED?
Ready to sign up? Still have questions? Contact our
Youth Director
.
Back to High School Programs