---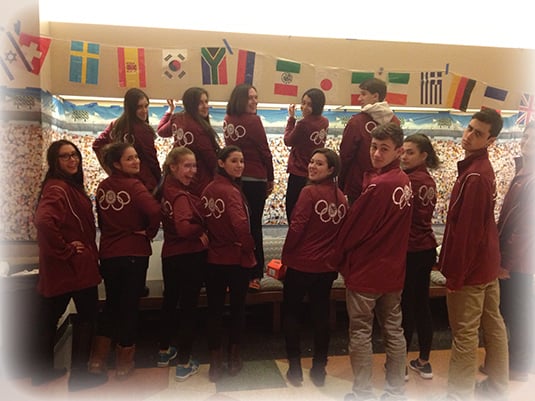 "The Senior Youth Group board helps us teenagers to grow and mature before we set out into the real world. Even though we are not yet of age, we all have helped contribute to healing the world that we will one day be adults in: with every tree we plant in a local park, every lunch we pack for a person in need, and every beach we clean for the health and safety of our ecosystem."
— Julia Slaff, Senior Youth Group Co-President 2012-2013
articipating in some or all of Temple Emanu-El's Senior Youth Group (SYG) activities is a great way to make friends, experience one's Jewish cultural identity and live one's Jewish values. The SYG organizes a wide variety of events ranging from dinner at Sammy's Roumanian Restaurant to a "Midnight Run " around New York City tending to the homeless. The more students participate, the more connected they will feel with friends and the larger Emanu-El community.
SENIOR YOUTH GROUP BOARD
The SYG board is the heart of our Grade 9–12 community. Members meet regularly to organize and run activities for fellow high schoolers. In doing so, students will develop and put into practice leadership skills, strengthening their Jewish identities and values while making lifelong friends. In order to serve on the SYG board in 2012-2013, students must have participated in at least one of the following activities during the last year:
Multiple Youth Group activities
Questions? Contact our
Senior Youth Group adviser
.
Back to High School Programs